The Grape And The Grain 06-12-15 (Live @ Bar Matchless)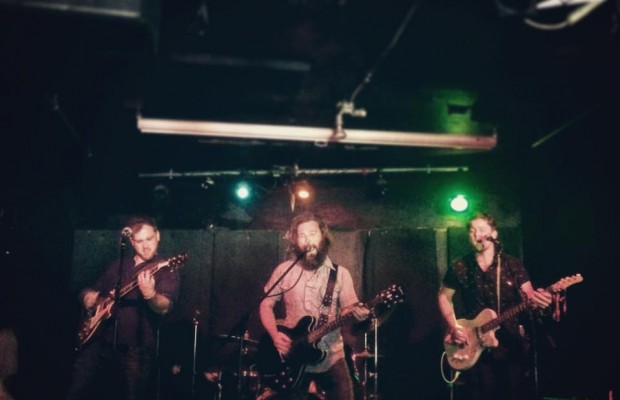 My first stop on the second day of Northside 2015 had me heading over to Bar Matchless for the Rocker Stalker & Behind The Curtains Media Showcase since I was a bit early to catch The Green Label Showcase at McCarren Park.
This was my first time at the venue so I was a bit thrown off as to where the stage area was. However once I found it, I came to see it was not very big or featured any air condition which on this extremely hot & humid afternoon was not good but I stuck it out & I am glad that I did.
I ended up catching the majority of the set by The Grape And The Grain which I was very impressed by. Their sound is very reminiscent of 90's hard rock. While this is not my taste, I could not help but be amazed by them which says a lot for their prowess to deliver the goods.
Some of the songs I really enjoyed included Nobody Ever Broke Your Heart and Lord I'm Coming Home which featured really strong vocals & musicianship that kept the packed crowd yearning for more.
I enjoyed The Grape And The Grain so much that I convinced a friend to go see them when they perform at Rockwood Music Hall in a few weeks. You should as well…..