The Lazy Eyes 06-10-18 (Live @ The Record Crate)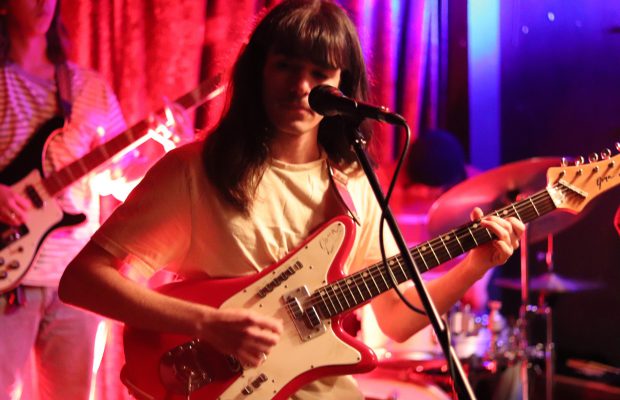 The Lazy Eyes – these crazy buggers were really good! Love the name too!
Gig date: 10th June 2018
Venue: Record Crate, Glebe, Sydney, Australia
Country of origin: Sydney, Australia
Members: Harvey, Itay, Blake and Noah
Support or headline: Support for Lord Dodongo (Sydney)
Good crowd/bad crowd: Crowd was growing, since they were the first band up for the night, it took a while for everyone to get into it. But as soon as one of them had a guitar solo he went all out crazy, he started doing the running-man on the spot, he then decided to wow everyone by the way he stretched out his back and how far he stuck out his ass, whilst still playing guitar (mind you)!
Number of times seen band: 1
Crowd participation: Crowd was waiting in anticipation to see what the band would do next, whether it was an interesting stance, high note or just how much they'd head bang.. Definitely looked good boys!
Genre: Psychedelic Candy Dream Poppy Fairyfloss Hillbilly Rockyroad Punkalicious Cowboy Music (in the band's own words)
Rating: 7/10 guitars
My review:
Had some good songs
Need to interact more with the crowd/ get them involved more
I loved how, in the last song, you got the crowd to start moshing!
Sing a little louder or turn the guitars down a fraction
All of your stances were brilliant, do more of that. Crowd would love it a lot. Shows you're having fun too.
Set List:
Intro
Seaside
Tangerine (video I took)
Hippo
Starting Over
The Island
Trance
Where's my brain
The Lazy Eyes are a 4-piece alternative/psychedelic rock band from Sydney. The band was formed in early 2016 and since then, they have been playing gigs around Sydney at venues such as Record Crate and Newtown Social Club, which is totally awesome to hear. Let's get them to other venues around Sydney by building a wider following for them!
The boys have also been extremely busy recording their first EP. Keep growing on what you've got. Good luck in the future boys, I'm keen to see you again sometime soon, you crazy rascals!!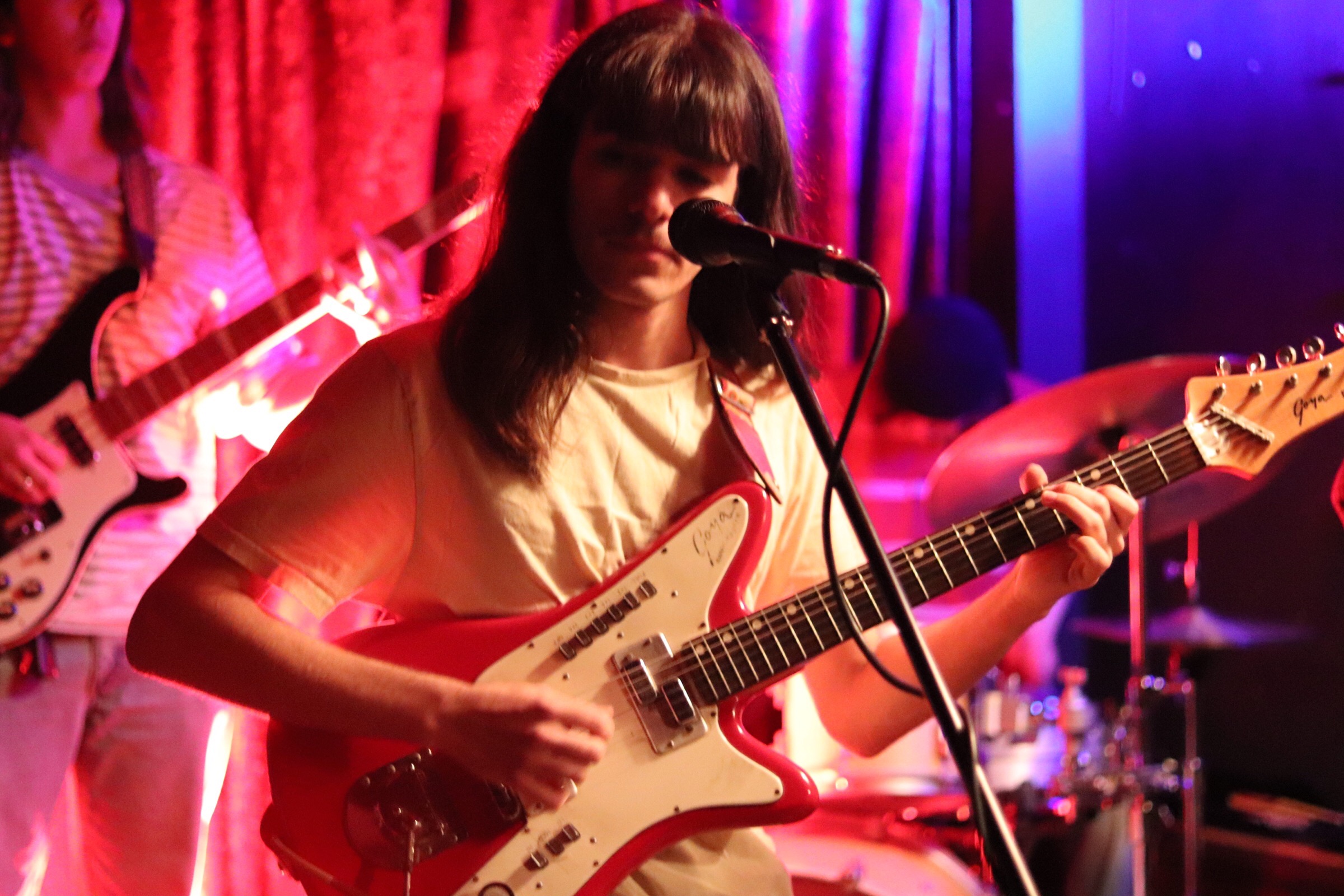 Check out more from The Music Producer by clicking here.