The Misters 06-10-17 (Live @ Muchmore's)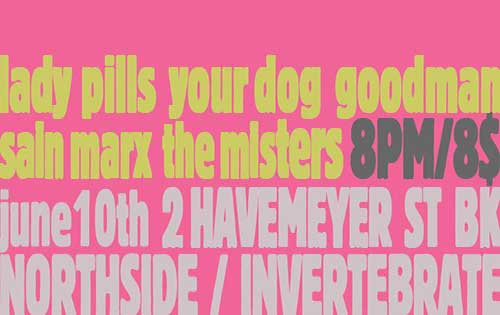 Day 3 of Northside offered plenty of enticing options especially during the evening. I decided to head over to Muchmore's for the Invertebrate Northside Showcase specifically to see The Misters. What made my night even more fun is being able to hang out with a good friend who came out for the show.
I arrive at Muchmore's and as much as I love the intimacy of the room, I can't stand how it is truly one of the hottest rooms I have ever seen a show in. This definitely prevents me from wanting to go there more often.
As far as The Misters go, the reason I wanted to check them out is because I thought they sounded good from the tracks I heard online. They did not disappoint in person as they sounded amazing! Their energy on stage was beyond contagious and they definitely took advantage of the intimacy of the room by getting up close & personal with the audience.
The set featured a bunch of songs that were really upbeat & showcased an eclectic mix of pop, rock & a little R&B meshed together nicely. The highlight of the set for me was their performance of Trust Me as I felt the raw passion & personal feelings behind it from front man Michael Nitting along with how great the lyrics were to it.
Overall I definitely recommend checking The Misters out in person as Michael has a natural stage presence backed up by band mates who kill it on their respective instruments. They definitely know how to put on an engaging set that will leave you craving more.
Check out The Misters on Facebook & give them a like by clicking here.