The Moving Stills 06-10-18 (Live @ The Record Crate)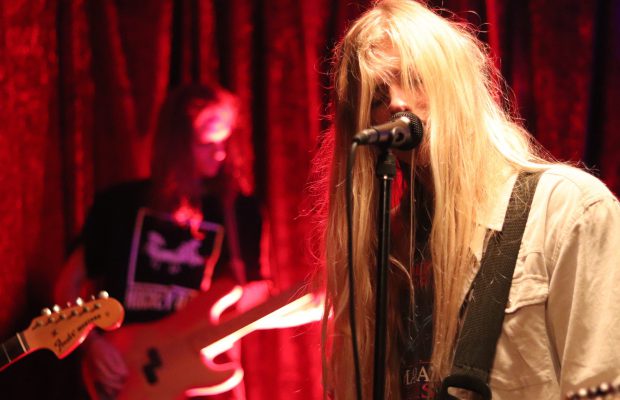 The Moving Stills – on a roll
Gig date: 10th June 2018
Venue: Record Crate, Glebe, Sydney, Australia
Country of origin: Macmasters Beach, Central Coast, Australia
Members: Tom, Brad, Mike and Nick
Support or headline: Support for Lord Dodongo (Sydney)
Good crowd/bad crowd: Crowd was loving every second of their set.
Number of times seen band: 1
Crowd participation: Dancing, Singing and a little bit of Moshing.
Genre: Pop/ Alternative Rock
Rating:  8.5/10 guitars
My review:
Loved the look of your band.
Definitely a great choice of cover song!
Nick (drummer) can definitely play!
Set List:
Aiming For Your Head (Blue Water High theme song)
Honey (video I took)
Photo Upload
Surf Track
Nineteen
Money
She Thinks I'm Joking
The Moving Stills are a Pop/Alternative Rock band from Macmasters Beach, NSW, Australia. They released their latest single Nineteen in January 2018. The single Nineteen, speaks to the bands age and is an ode to the bittersweet feeling of age and adulthood. It is inspired by their two years out of high school and navigates their growth over that time.
Setting the tone is Tom's vocals with the familiar grunge and acoustic driven surf rock pace, not too different from the likes of Catfish and The Bottlemen.  The Moving Stills are currently gearing up for an EP release later this year, with more singles to come.
Check out more from The Music Producer by clicking here.