The Pains of Being Pure at Heart 06-09-17 (Live @ Music Hall of Williamsburg)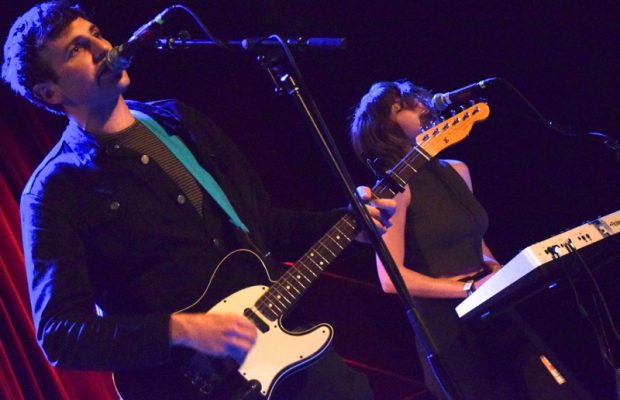 Photo courtesy of Ted Chase
My second & most important mission of day 2 was to make my way to the Music Hall of Williamsburg to see The Pains of Being Pure at Heart. This was honestly the show I had looked forward to the most during the festival as I have been a huge fan for years & I was going to finally see them live!
As I expected, the room was packed beyond belief when I first arrived. I thought I would get to catch some of Beverly's set but she was tearing down by time I got there. The only good thing about my timing was the room cleared out a bit before the band came on so I was able to snag a decent spot. However some you could not peel away from the stage as they were not giving up their prime spots for anything.
The set itself featured a lot of newer songs mixed in with some old crowd favorites. While my old favorites did not make the cut, I was beyond stoked to finally see the band live even if this incarnation only features the original member & lead singer Kip Berman along with backing musicians. Some of the songs played included My Only and Everything With You.
The whole band was amazing from top to bottom, even better than I had imagined if that was even possible! They did an encore together and Kip did a few songs solo then the band came out again for another encore. I had a bit of a chuckle as I noticed some people leave before the encore. which is such a rookie move people! Maybe it is the experience of going to shows for years that I never leave until I am 110% sure I won't be missing another performance.
After finally getting to see The Pains of Being Pure at Heart, I could not possibly have come up with a better way to end my second night of the 2017 Northside Festival!
Check out The Pains of Being Pure at Heart's official website by clicking here. While you are at it, give them a like on Facebook by clicking here & a follow on Twitter by clicking here.