Top Lip 06-10-18 (Live @ The Record Crate)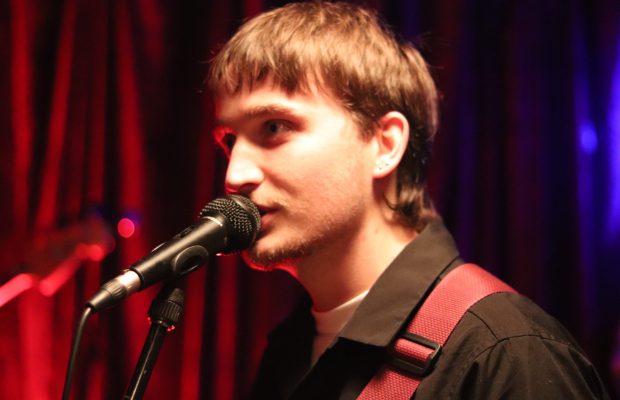 Top Lip – Keep it rigid, but not too stiff! (the upper lip)
Gig date: 10th June 2018
Venue: Record Crate, Glebe, Sydney, Australia
Country of origin: Sydney, Australia
Members: Eddie, Jed, Brenny and Jackson
Support or headline: Support for Lord Dodongo (Sydney)
Good crowd/bad crowd: Going absolutely crazy, no one was standing still. Everyone was jumping like crazy.
Number of times seen band: 1
Crowd participation: Screaming along to the songs, drinking and dancing
Genre: Rock 'n' Roll according to them, but personally I think they're more Punk than anything!
Rating: 7/10 guitars
My review:
It seemed like everyone knew all the words to your songs which is great to see and hear
Move around more (yes, I know it's a small venue and stage but do your best with what you have)
I loved how for almost your whole set everyone was moshing, makes for a very enjoyable night.
Set List:
Bottle
Undone
My Mind
Living
Dumb
Do It Alone
Screech
Shaking
Special K
To me, Top Lip is no different to bands such as Bloom and Flicker. All three bands are from Sydney, they all scream and sing, but most importantly they all want their fans to enjoy their music and have a great time while doing it. And with that being said, that is one hundred percent what happened last night for the band, AND fans.
All I could see, to the left, and right of me, were people singing along to the songs being played, physically straining their voices to see whether they could hold the notes as long as the singers could. Such a fun night, filled with awesome music, great bands like Top Lip and fun people.