Aloric – Fate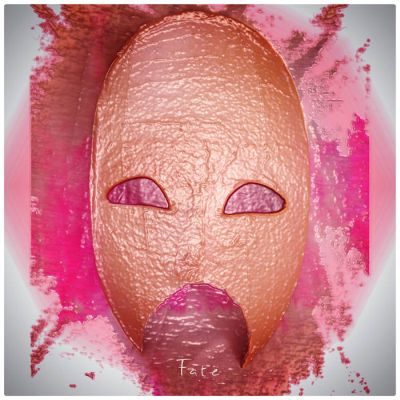 The London-located Aloric is shrouded in mystery, just like his/its atmospheric and mesmerizing post-rock music, from the original homage to Jeff Buckley, Grace, to the reimagined cover of and tribute to Prince, When Doves Cry.  Aloric brings a distinctive sonic and vocal identity to the music, even if the artist's visage is yet to be revealed.
Aloric's latest single Fate continues the magnetic pull that this entity exerts with sound, starting slowly and reflectively and building up to something grand and electrifying.  Lightly reverberating acoustic guitar strokes and curls twine with elongated curves of synths, accompanying low-key, but airily longing vocals as a lost Aloric confesses, "…I don't know where to go / or where I'm going."
A swift sweep of symphonic strings, subdued drum hits, and cymbals shimmer lifts the chorus up on high, along with Aloric's sweetly wistful, keening vocal tone.  A calm chorus follows and then, quite suddenly, the song explodes open with a swell of electric guitar lines, smooth symphonic strings flow, a livelier drum beat, and cymbals crash.
The vibrant sonics keep climbing up the mountain, reaching its peak with reeling guitar lines, cymbals scintillation, and Aloric's powerfully emotive, vividly delivered cries of, "I think I'll die / quicker than fate…"  While the lyrics may be bleak, Aloric breathes quickening life into another epic track.
[soundcloud url="https://soundcloud.com/aloric/fate" params="" width=" 100%" height="166″ iframe="true"/]
If you enjoyed Aloric's new single Fate, give them a like on Facebook by clicking here & a follow on Twitter by clicking here.