American High – Test Pilot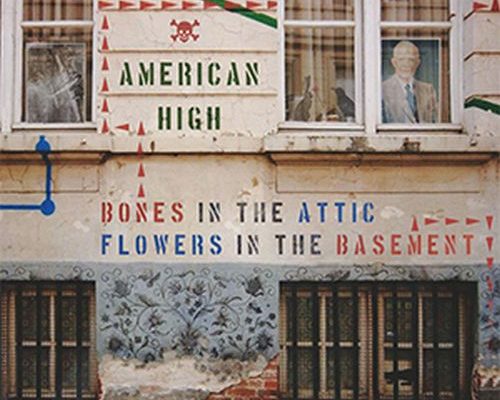 Sacramento, California-located indie rock 'n' roll band American High blends sunny, '60s beach-pop melodies and harmonies with laid-back folk to more intense alternative rock on its recent album Bones in the Attic, Flowers in the Basement.
One of the most dramatic tracks, at least from the sonic standpoint, on the LP is Test Pilot.  It's a stronger, alt-rock driven piece that still features layered harmonies on the chorus and a sing-song vocal flow.  The lyrics can be taken as nihilistic, or as a flight to hope and freedom.
Test Pilot starts off with American High's trademark acoustic guitar strum and casual drum beat, but then morphs on the chorus sections into grinding guitar distortion and kinetic drum strikes.  The vocalist plaintively declares, "I want to die in a blue sky." and that that, "I've got to leave you / Don't watch me go away."
He later proclaims that it's where he feels he belongs; somewhere that's not part of reality, but where he is free… Is this a good thing or not?  It depends on the interpretation of the song.  On other tracks, like the lyrically harrowing I Can't Change, the band is emphatically anti-war, while also tackling social and personal issues throughout the otherwise upbeat album.
[soundcloud url="https://soundcloud.com/john-johnson-831037652/test-pilot-2″ params="" width=" 100%" height="166″ iframe="true"/]
If you enjoyed Test Pilot, check out the official website for American High by clicking here. While you are at it, give them a like on Facebook by clicking here.