Autumn Kings – Illusion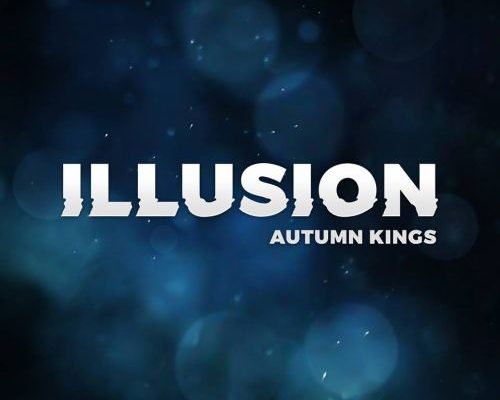 Canadian alt-rock/pop band Autumn Kings just dropped its new album, Silver Screens, on March 10th and the single Illusion has been given the music video treatment.  The Ontario-located act boasts an energetic and catchy modern rock sound that is showcased in the video.
Jake Diab (guitar, backing/lead vocals), Joseph Coccimiglio (lead vocals), Tibor Bognar (bass), and Jeremie Brousseau (drums) only formed Autumn Kings over the past couple of years, but after releasing their debut EP last year, they are a hit with the Canadian critics and listeners, drawing in appreciative audiences to their live shows.  This past summer the band was selected out of almost 120 groups to go on a 4-month tour sponsored by LiveDifferent.
Illusion, the song and video, displays the band's dynamically upbeat, infectiously melodic rock chops and assured stage presence in full.  A staccato, but still swinging pace runs through the lively tune.
Latin guitar line flourishes occasionally curl around the rhythmically pounding beat, brisk electric guitar riffs, bass line undercurrent, and buried hand claps and hand drum percussion.  The lead singer vocalizes is a gritty, direct manner, exclaiming with increasing passion while the song also rises in intensity by its end.
The band members pour their performance hearts out in the video, playing in front of an enthusiastic crowd in what looks like a well-lit apartment living room.  It may be a small space, but big things are happening within it.
Autumn Kings will be performing live at its Homecoming Concert on March 25th at RockStar in Windsor, Ontario, Canada.
If you enjoyed Illusion, check out Autumn Kings official website by clicking here, give them a like on Facebook by clicking here & a like on Instagram by clicking here. Lastly give them a follow on Twitter by clicking here.