Azra – Shine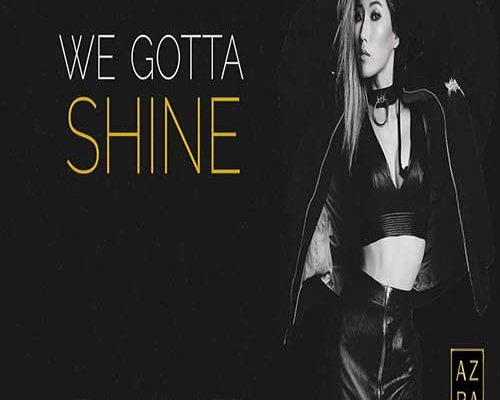 I think that within the course of time music is constantly evolving whether it be different variations of the same genre or just the overall instrumental & lyrical aspects of a song. However the one thing I find that is sometimes lacking is a strong positive message so when I come across a song with such substance, I am moved to share it with all of you.
This is exactly why I feel compelled to share Shine, the latest single from up & coming indie pop singer songwriter Azra whose debut EP Freedom is set to drop on March 3rd.
Musically Shine is a real solid & catchy song that will grab your attention. However the real star of the song is the lyrics with a message of not conforming to what society says you should be & instead believe in yourself & the voice you have from within. This is the kind of uplifting message that is missing from a lot of music today.
So I definitely suggest checking out Shine as Azra definitely has caught my attention. If this is any indication of what to expect from Freedom, I am sure I will highly enjoy the EP as you will as well!
If you enjoy Shine, check out Azra's official website by clicking here. Also give her a like on Facebook by clicking here & a follow on Twitter by clicking here.