Beverly – Contact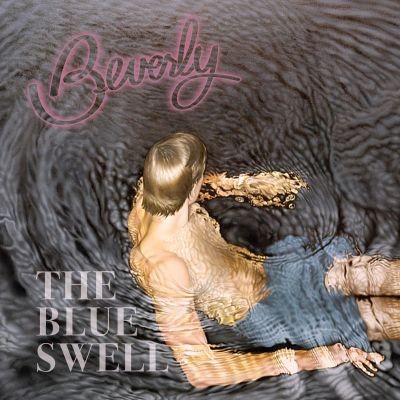 The Brooklyn-based band Beverly is saddled with a rather humdrum name, but its members have released a string of endearing indie rock/pop singles, including the latest one, Contact.
The band is currently on the road, performing gigs along the East Coast and will hop on over to Austin, Texas soon for a showcase at SXSW 2016.  At Beverly's center is Drew Citron, who formed the band with the since-departed Frankie Rose in 2014.  That same year, Citron and Rose released their debut album, Careers, and Rose promptly left the outfit.  Citron continued on, touring like mad with a cadre of musical cohorts.
Now, in a renewal of Beverly, Citron has joined forces with producer Scott Rosenthal and got a co-writing assist from Kip Berman (The Pains of Being Pure at Heart).  Beverly's sophomore album, The Blue Swell, is set for delivery May 6th on Kanine Records.  The descriptor 'dreamy' seems to be a good tag for all of Beverly's songs, whether they sway or rock out, as each number is imbued with bright, usually jangling guitar lines and Citron's luminous and honeyed vocals that are tempered by a mellow, melancholic edge.
Contact is one of Beverly's melodic rockers and it moves purposefully with a strong, even drum beat, deep guitar grind, low bass line, and Citron's slightly processed vocals.  Sharply gleaming, short to longer runs of guitar echo off of Citron's voice as she declares "I need to understand." on the briefly sweeping chorus.  Citron and Rosenthal marry post-punk dynamics with her lighter, wistfully bittersweet indie-pop vocal tone for a compelling listen.
[soundcloud url="https://soundcloud.com/kaninerecords/beverly-contact" params="" width=" 100%" height="166″ iframe="true"/]
If you like what you hear, make sure to like Beverly on Facebook by clicking here & a follow on Twitter by clicking here.