Brian Pharaoh – Sorry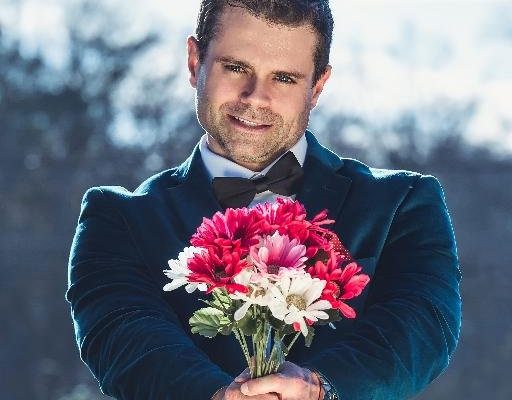 Half measures don't work. The men and women who find success in the music industry as artists and entertainers reach that lofty peak through the sheer dint of obsession.
Oklahoma native Brian Pharaoh wrote his first song, about fishing, when he was five years old and has maintained a passion for music throughout his life. He released a debut full length album in 2003 entitled Gettin' My Feet Wet and seemed poised to launch his musical career then, but world history intervened.
Pharaoh's reserve military unit was activated for duty and deployed to the Middle East. It marked the first of a number of such stints and stalled the inevitable. Barring disaster, Pharaoh always knew he'd come back. His obsession to write and play music never died.
The first result from a reborn career, Sorry, is an eye-rolling and lightly venomous middle finger to love gone wrong. Pharaoh's playing a character of sorts and the point of view clearly enjoys having a chance to point fingers in a song. It isn't a particularly likable point of view, but Pharaoh's vocal redeems it.
He varies his phrasing often, sometimes lapsing into mock-gentle reverie, other times bearing down on words with clear denunciatory happiness. There's more blues than country in his voice and you hear it most clearly in his emotive powers. Despite the subject matter, Pharaoh rarely sings the same line the same way and sounds like he's searching for the truth of each moment as he sings.
The band blasts out a mid tempo bluesy barroom strut given added impetus by the drums. This isn't your father or grandfather's golden oldies revamped. Instead, the rhythm section lays down an assertive 4/4 groove that piano and guitars spin from. Pharaoh's strength with phrasing allows him to actually perform the lyric rather than merely sing – meaning he meets all of his performance goals, including meshing his voice in with the song's instrumental approach.
There's a lot of exuberance here. It's easy to pin that on the song's persona and subject matter, but Pharaoh is likely an artist who's going to provide us with engaging music for years to come. There's a passion for what he does coming through in every line and the strong backing on this song shows he has a clear vision of where he wants his musical future to be.
Songs like Sorry offer a good counterbalance to increasingly bland efforts in the country genre and can't help but restore one's faith in similar efforts emerging over the coming years. Brian Pharaoh has traveled a long way from his humble beginnings writing songs about fishing in rural Oklahoma, but one senses that his journeys ahead might prove to be the most satisfying yet.
Check out the lyric video for Sorry below & if you like what you hear, make sure to give Brian a like on Facebook by clicking here & a follow on Twitter by clicking here.