Bryan Deister – What You Want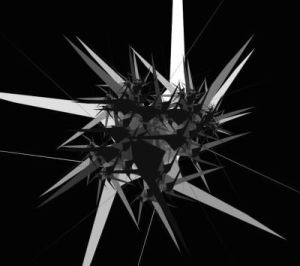 Bryan Deister, a multi-instrumentalist, vocalist, and student at the prestigious Berklee College Of Music, has created and released an ambitious 22 song-long album, Spines Of The Heart, in the middle of his studies. The album, which was released this past December, is filled with brooding, moody electronic/experimental rock-ballad compositions that are akin to the more reflective output of Radiohead and similar post-rock bands.
Deister places the emphasis on his vocals and uses piano and keyboards for support, however, instead of rock guitar lines. His quiet to vibrant, absorbing vocals reach for Thom Yorke and Jeff Buckley's exclamatory and poignant territory at times, no more so than on What You Want. The plunk of darkly gleaming reverb keyboard notes and a lighter, but subdued run of piano notes accentuate Deister's restrained, but emotionally tense vocals as he modulates through the lines "Give up and leave… / I do not care."
His emotional turmoil remains bottled-up for a short spell while he incrementally increases the intensity of his vocal delivery – and then he suddenly breaks out against stronger piano and keyboard notes and a soft beat, exclaiming with wavering conviction to "Stand up and take it…". Deister wrings out his torment even further towards the end of the tune, as somber organ notes, a smacked metallic beat, and heavier, gear-grinding keyboard noise take over. Thom Yorke may be known as the king of anxious vocals, but Deister gives him a run for his money on What You Want.
[soundcloud url="https://soundcloud.com/bryan-deister/15-whatyouwant-1644-prodmaster" params="" width=" 100%" height="166″ iframe="true"/]
If you like what you hear, make sure to check out Bryan's site by clicking here & buy the album by clicking here.