Bunny Sigler – Angel Eyes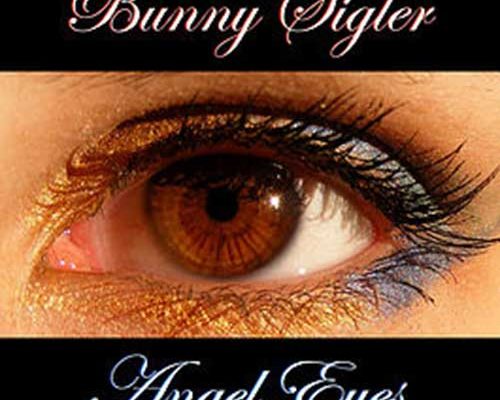 Back when the Philly soul sound was so hot, Bunny Sigler got a chance to work with a number of acts as a writer and/or producer, including the Whispers, Ecstacy, Passion And Pain, Patti Labelle, The O-Jays, The Spinners, Lou Rawles and Carl Carlton. He cut tracks for artists on Curtis Mayfield's Curtom label, including Mayfield himself ("Trippin' Out"), and created a duet album with Barbara Mason. In 1976, Sigler set up an album deal for Instant Funk with Gamble and Huff's TSOP label.
Creating several hits over the span of his career (many of which are still being sampled today), Bunny continues to write, produce and record new material. That and so much more under his belt it would take up too much space to list. The only thing I've been left wondering is what he was doing between 1980 and 2003, of which he has done so much before and since.
His new single is from the forthcoming 2018 album Young At Heart is entitled; Angel Eyes and it's very akin to what crooners like Tony Bennet and Harry Connick Jr. do. And it's also on their same quality level, with an absolutely-brilliant studio performance pulled off in the process, which comes recommended for its enticement factor to prepare for this new album release.
Even knowing much great material he touched over the years, it doesn't come much to mind while listening to this ultra-slice of world class singing. However, if you like Curtis Mayfield quality vocals, it stands up with the best. I am a Mayfield fan so that's an inside the box opinion, but most ears cannot lie once they hear something they like, even knowing this track already. It's amazing how young and fresh his voice sounds. And that could lend to the whole concept of the album title from which it comes. It falls somewhere between Ella's version and Frank Sinatra's.
Either way he pulled off a fine track here with flying colors, as it stands right up to any classic or modern ballad. But the difference is that it's an Ella Fitzgerald cover, which makes it strike even harder at the soul. But if you've never heard the original, it won't matter because Bunny Sigler will turn you onto it with this version, and you will get the best of both worlds out of it. That's one of the super powers that a cover can have when done with faith to the original, rather than remaking it into something it was never meant to be. The clear difference on this is made up in a male signing a female part and pulling it off so well, as if he's almost written the track himself, and that is a compliment to her if it is anything.
There is no way of knowing at this point what the album will contain, so it's safe to say that if there are more covers on it that comes off anything like this, then it should win over anyone partaking in it. That's just an easy thing to predict after hearing such a grand effort on this cover single. The way his voice echoes and whispers in the phrasing, manage to at least match the efforts of the original in its own little way, and help put his own recognizable stamp on a classic that needs no other bells and whistles added. It's a remarkable effort to say the least, and I'm glad I heard his version of Angel Eyes.
If you enjoyed Angel Eyes, check out Bunny Sigler's official website by clicking here. Give him a like on Facebook by clicking here & a follow on Twitter by clicking here.