Charity Ekeke – If the Roles Were Reversed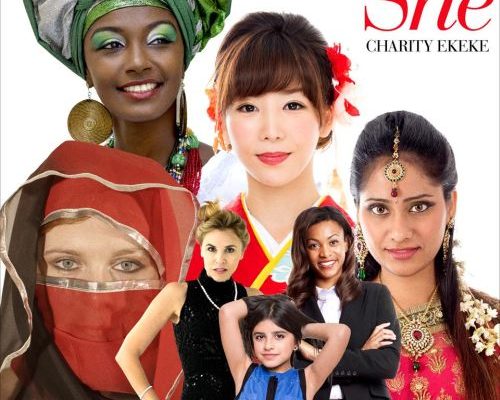 Nigera-raised, US-residing singer-songwriter Charity Ekeke has had a love for music, and the desire to create it, ever since she was a young child.  Ekeke's resonant, thought-provoking, and multi-genre debut album, She, which she delivered in early October, is a true labor of, and gift of, love.  It came out of years of hard work where Ekeke tried to balance her family life with artistic creation.
Ekeke's incisive lyrics cover international and societal, as well as personal, struggles, from the Syrian migration crisis (Bloodline) to the unfair treatment of women around the globe (She Bears) – and a look at abuse from a different perspective on the potent single If the Roles Were Reversed.
On this song, and the accompanying eye-opening video, Ekeke questions what it would be like if male/female cultural roles were reversed; if the man was in the woman's shoes, so to speak.  She intones in a low, drawn out voice that, "Like a mother / I deserve respect.", but that's not what a majority of women around the world get.  A deep, but laid-back reggae beat and sustained guitar burn follow her pointed words.
The powerful video focuses separately on a man and a woman getting ready to go out and then walking down the street.  At first we see the woman being ogled by a group of men, but then the scenario is switched up and we see the man facing the same behavior as the group of men eyeball, catcall, follow, and eventually physically assault the man.
So, yes – What if the roles were reversed?  Would there be public outrage?  Would there be severe consequences for the attackers?  Would a man in this situation be treated differently than a woman, who is usually shamed and doesn't receive justice for the abuse she suffered?  All trenchant questions that Ekeke raises on the hard-hitting If the Roles Were Reversed.
If you enjoyed If the Roles Were Reversed, give Charity a like on Facebook by clicking here & a follow on Twitter by clicking here.