Chris Chitsey – Last Time I Saw You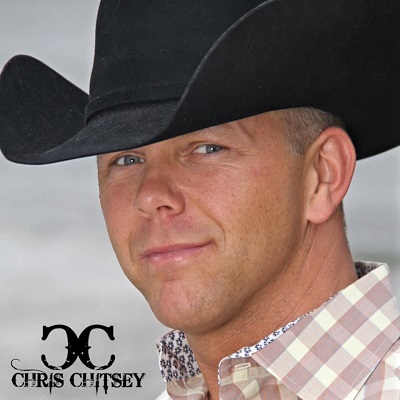 American country music isn't nearly as one-note as some of its more vocal detractors would have you believe, especially in a year like this one. Right now, there's an influx of surreal and romanticized singer/songwriters coming forth in the Nashville underground in what is starting to feel like a new wave of alternative country aesthetics, and of those artists that I have been keeping a close eye on in the early months of this year, Chris Chitsey has by far been the most intriguing.
His new single "Last Time I Saw You" captures the soft tones of the alternative country standards that came out of the woodwork some fifteen years ago while sticking to a rather traditionalist harmony structure, making it one of the few indie dispatches I've recently heard to exhibit the best of both worlds.
Lyrical substance isn't something that this player is taking for granted in "Last Time I Saw You;" if anything, he's making it one of his top priorities right out of the gate. He's got so much to say here, but he's not rushing through the words with predictable rhymes that would best be kept on the sidelines.
Chitsey is taking it easy with this beat, and poetically stringing together the fabric of a seriously emotional statement inside of three minutes and change. That's not as cut-and-dry a process as it might sound, and compared to what a lot of his peers have been offering this season, you can tell that he's very passionate about every verse he's crooning to us here.
You can't beat the harmonies in this single, and I honestly find them to be the greatest foundational element in the whole of the track, even next to the lyrics that Chitsey is singing to us so eloquently. His relationship with the strings is so strong that there's scarcely a moment where it isn't difficult to tell where the reach of his vocal ends and that of the guitar begins, which says more about his skill set as a singer than it does anything about the production quality here.
All in all, even if he hadn't been using the polished look of this recording to advance a radio-friendly hook, I think this is one singer/songwriter who would still sound like a million-dollar melody maker with this material under his command.
I'm very eager to hear what Chris Chitsey is going to put into development next, and if it's anything like what I've heard in "Last Time I Saw You," it's going to be hard for him to remain under the radar in a scene as bursting with energy as country's is.
There's a case to be made that indie country is on top of the world right now next to another batch of straightforward songcraft winning favor on the mainstream side of the genre recently, and given the experimentalism that Chitsey is showing off in this track, I think he's on pace to put himself at the forefront of an expanding movement a lot sooner than later. "Last Time I Saw You," simply put, is a standard-raising release for this man.