Daemon & Airdrie – China Shop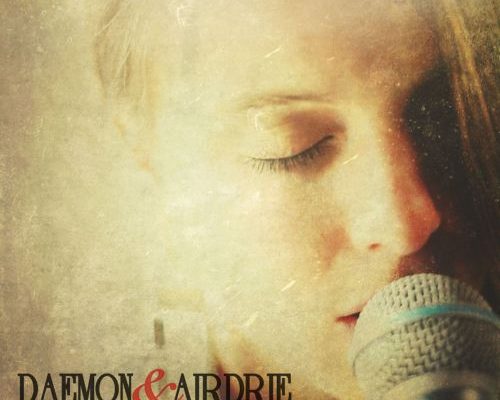 Canadian trip-hop/dream-pop/electronic duo Daemon & Airdrie makes a strong impression with its new stripped down single China Shop.  The song marks the Victoria, British Columbia-based pair's debut on the music scene in this configuration.  Daemon (vocals, keyboards) and Airdrie (vocals, guitar, beats) have previously been part of the folk trio Dirty Grace, but the couple decided to venture into electronic music territory and give it a vulnerable, human touch.
China Shop is a slow-burner that incorporates a measured trip-hop pace with minimal electronic reverb tings and sharp, echoed guitar lines.  Crisp finger clicks add to the drawn out tempo, while Daemon's airy and Airdrie's shadowy vocals float, wind, and intertwine around the atmospheric sonics.  Haunting extended sighs from Daemon follow inconsolable lyrics like, "You have got me grievin' / for all I'll never be."
Daemon and Airdrie have also released a live in-studio performance video for China Shop and it highlights the direct potency of the act.  It's an intimate look at the two playing their instruments and singing, breaking down the equipment and techniques they use to create their compelling, otherworldly sound.
If you enjoyed China Shop, check out the official website for Daemon & Airdie by clicking here, check them out on Bandcamp by clicking here, give them a like on Facebook by clicking here & a follow on Twitter by clicking here.