DiCi – u n i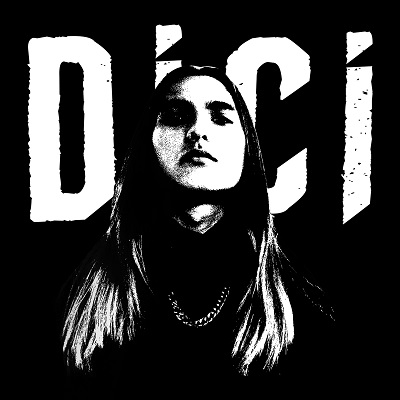 The influence Europop has had over a lot of western music in the past twenty years is undeniable when listening to just about anything on the left side of the dial, but this is especially true of hip-hop. Dici, a Miami-stationed Italian rapper and singer, is probably one of the premier examples one can point to when referencing the dramatic impact crossovers between the two styles have had on scenes, let alone the emerging melodic rap movement itself, and his new single "u n i" is much the same.
There's a lot more care put into the harmonies that are created out of raw emotion and lyricism in "u n i" than there is anything in the depth of the beat, or even the melodic arrangement itself, and as much as this would have made a younger, more puritanical me a little concerned about the longevity of the artist (being that it's as alternative to the standard as he can get), that's not happening with this player. Dici has already shown us that he has a following that isn't going away anytime soon, and here, he wields the power of a true pop star who isn't afraid to do just about anything he wants.
I really dig how important a part contrast is playing in the cultivation of the climax in "u n i," and although it comes in sharply in the master mix, I think the textural differences between the vocal and the percussion clashing together makes the climax of the song even more powerful than it would have been in the first place.
These have got to be some of the mightiest grooves that Dici has put to work for him thus far in his career, but he's not biting off more than he can chew when it comes to constructing a smooth string of verses. The bass could have been a lot louder without intruding on anything he's singing or rapping to the audience, but I can appreciate this artist wanting his vocal to dominate over the rhythm just a little more than the bottom end of the mix is, if for no reason other than setting his style apart from some of the other crossovers that Miami has been spotlighting this early year.
"u n i" is a thought-provoking single and an even more immersive music video than I knew Dici was going to be breaking off so fresh into the winter season, and if you haven't listened to his music before now, it could well be the first song you should listen to ahead of his others. There's dynamite energy to every verse this guy has to share, and when he's put in front of an instrumental arrangement that makes use of his voice completely rather than partially, he doesn't sound like someone interested in hybridity exclusively.
APPLE MUSIC: https://music.apple.com/us/album/u-n-i-single/1594429535
Contrarily, I think that Dici is letting the music lead the way both in this performance as well as at this stage of his career in general, and this is exactly why he's coming up through the indie ranks as quickly as he is.
If you enjoyed "u n i", check out DiCi's official website by clicking here. Give him a like on Facebook by clicking here. Follow him on Twitter by clicking here. Lastly subscribe to his Youtube channel by clicking here.