Dino Jag – Two Young Hearts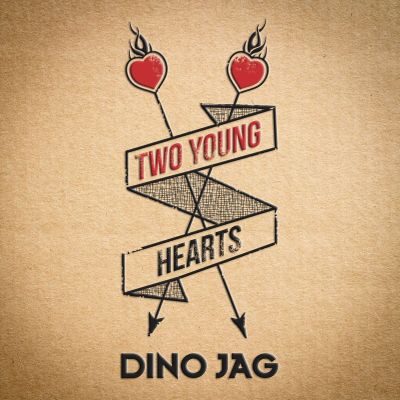 Australian pop artist Dino Jag is making a name for himself on an international scale, first with Calling All The Saints which topped the most- purchased list for Oxfam America's Music For Good program, and now with his brand spankin' new single Two Young Hearts.
Dino Jag is set to release an EP this November that is chock full of notable musicians like Tim Pierce on guitar (Bruce Springteen), Corey Britz on bass (Bush), and Aaron Sterling hitting the drumkit (John Mayer).  The EP was recorded at renowned Sunset Sound Studios in Hollywood and produced by Grammy Award-winning producer Jeff Bova.
In the meantime, Dino Jag just dropped Two Young Hearts, a bittersweet storytelling number that focuses at first on a regretful Jag who reminisces, "We were two young hearts / shooting for the stars / …we got lost on Mars." amid a gentle web of acoustic guitar strum, shaken percussion, and steady drum beat.
The softer, rueful verses lead to swaying, uplifting chorus sections where Jag opens up with candor, exclaiming optimistically, "We can start again / brand new." while vivid electric guitar jags slice through shining cymbal crashes and supportive backing vocals.
[soundcloud url="https://soundcloud.com/dino-jag/two-young-hearts" params="" width=" 100%" height="166″ iframe="true"/]
If you enjoyed Two Young Hearts, give Dino Jag a like on Facebook by clicking here & a follow on Twitter by clicking here.