Dolly Spartans – Hanging Out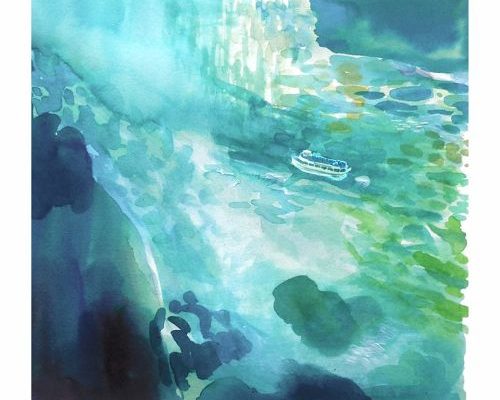 Strange band name aside, Dolly Spartans plies a kicky brand of garage pop/rock that belies the serious experiences its band members have had to endure.
On the upside, Dolly Spartans released its self-titled debut EP in 2014 to growing acclaim, culminating in placement on the CMJ charts and getting crowned Record of the Month and Artist of the Month by Deli Magazine.  The band ran through a string of shows in support of the EP at famed NYC venues like Webster Hall, Mercury Lounge, and The Highline Ballroom.
But tragedy struck in 2015 with the unexpected death of guitarist Christopher Elmer from a drug overdose.  The remaining band members (Michael Eliran on guitar and vocals, Jesse Barovick on guitar, Max Beirne-Shafer on bass, and Steven Bartashev on drums) regrouped and channeled their loss in their second EP, Time Sides With No One, out March 31st on Blue and Lucky.
Restless, but catchy lead single Hanging Out is sonically upbeat, running on a bright tangle of wiry indie rock guitars, humming bass line, and a jittery drum beat.  The reflective lyrics show the closeness of friends and bandmates, as Eliran relates in a sing-song tone, "But hard as I may try / you always seem to pry / my deepest thoughts right open / and make your way inside."
[soundcloud url="https://soundcloud.com/dollyspartans/hanging-out-0″ params="" width=" 100%" height="166″ iframe="true"/]
If you enjoyed Hanging Out, give the Dolly Spartans a like on Facebook by clicking here, a follow on Instagram by clicking here & a follow on Twitter by clicking here.