Eli Raybon – Unsymmetrical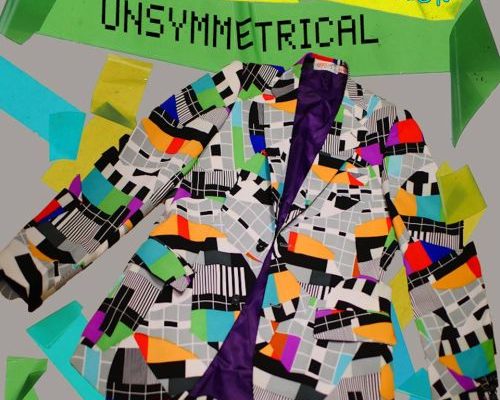 At 19 years old, singer-songwriter/musician Eli Raybon is on the cusp of adulthood, and where most of his peers in the southern towns he grew up in have gone the traditional route of college and/or jobs, spouses, and kids, Raybon has hankered for something different.  Something music-oriented.
With a rich heritage of musicians populating his family, from his father to his dad's cousin, Marty Raybon, who had many hits with the band Shenandoah, Raybon the youngest quickly picked up the guitar.  By 16 he was writing songs and by 17 he was learning about music recording and production.
While Raybon was 18, he played over 100 live shows and released his first album, The Machine & My Dilemma, which dove into the restrictions and pressure found in 'small town USA'.  Raybon experienced his own educational dilemma when he started taking courses in computer science and math at NYC, but then ended up chucking it in order to follow his musical dream to Los Angeles.
Raybon's new single Unsymmetrical is a product of the time he spent experimenting with his equipment and recording late into the night on the West Coast.  His fragmented dreams from that period are scattered through the track and the sound and song structure are totally different than what he has previously crafted.
Unsymmetrical has a crisp and peppy beat, rubbery bass line and rhythmic guitar lines reminiscent of vintage New Wave pop and funk styles.  Slightly squelchy handclaps, sporadic cymbal hits, sharp keyboard notes, and even spacey laser sounds dot the tune, while Raybon sings in a gruff, rapid-fire vocal delivery, "I have always wondered / if you wonder what it's like to be tired / so tired, but you can't shut your eyes."  This tune won't make you close your eyes, but will instead have your feet tapping to the emphatic beat.
[soundcloud url="https://soundcloud.com/eliraybon/unsymmetrical-4″ params="" width=" 100%" height="166″ iframe="true"/]
If you enjoyed Eli Raybon's Unsymmetrical, check out his official site by clicking here, give him a like on Facebook by clicking here & a follow on Twitter by clicking here.