EL.i.BE – Feelin' Right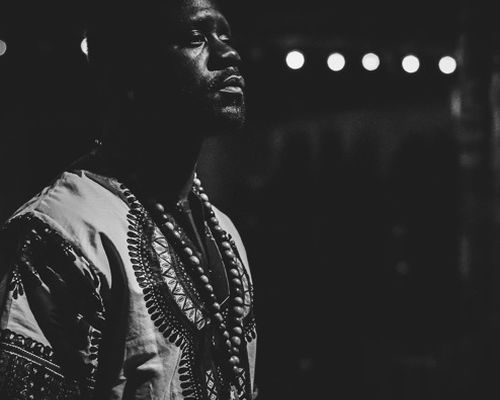 Liberia native and Minneapolis, Minnesota-located MC EL.i.BE is a refreshingly inclusive urban rapper and producer who bridges the transatlantic gap between Africa and the Americas.  EL.i.BE is an active talent in the Twin Cities music scene and is also the co-founder of Cherry Sky Studios and formed the hip-hop group D-Mine in 2004.
In 2011 D-Mine disbanded and EL.i.BE went solo, putting out the EP Dreams, a record that reflected his upbringing, from his time in Liberia to his experiences as a Liberian in the American urban environment.
On his second album Liberation, which arrives May 19th, he moves from story-telling straightforwardness to good-vibes anthems.  Friendship, loneliness, and big city life are some of the topics that EL.I.BE addresses on his new album.
The punchy, but flowin' Feelin' Right falls into the good-times category as EL.i.BE rolls through the pumped-up track with enthusiasm.  Jam-packed with lyrics, he smoothly exclaims the lines, "Reminiscin' and trippin' / Man, time goes by…" while retaining a positive outlook, proclaiming, "Life ain't a fleetin' dream / so don't wake up feelin' jaded."
[soundcloud url="https://soundcloud.com/el-i-be/feelin-right" params="" width=" 100%" height="166″ iframe="true"/]
If you enjoyed Feelin' Right, check out EL.I.BE's official website by clicking here. While you are at it, give him a like on Facebook by clicking here & a follow on Twitter by clicking here.