Gothic Tropic – How Life Works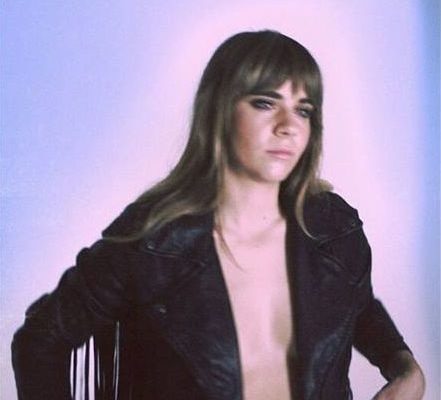 The amusingly intriguing name Gothic Tropic belongs to Cecilia Della Peruti, a touring and session guitarist for the likes of Charli XCX, BØRNS, and more.  Gothic Tropic will be releasing debut album, Fast or Feast, October 28th via Old Flame Records.
With Gothic Tropic, the LA-based indie rock musician makes her own way in the music field, trying her hand at funky synth-pop.  She's supported by a backing band, but the spotlight is fully on Della Peruti's whimsical to straightforward vocal and lyrical style.
On the latest single, How Life Works (with Todd Dahlhoff on bass and keyboards and Rheese Detrow on drums), Della Peruti plies a synth-pop line, singing with hazy allure, "Sorry about the missteps / Let me fix it / before it's too late." amid a soupy blend of wandering synths, shimmering percussion, and casual drum beat.  The chorus picks up with a tropical-vibed rhythm as it swings lightly among the brightly tweaked synth notes and Della Peruti's soft exclamations.
[soundcloud url="https://soundcloud.com/gothic-tropic/how-life-works-1″ params="" width=" 100%" height="166″ iframe="true"/]
If you enjoyed How Life Works, make sure to give Gothic Tropic a like on Facebook by clicking here & a follow on Twitter by clicking here.