Greye – Everything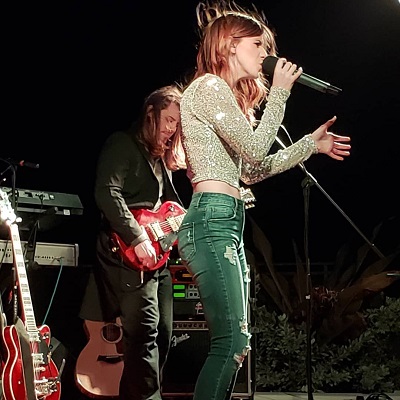 Greye pulls off the nifty feat of producing life-affirming music that nonetheless has significance. There's nothing fly by night about what this Daytona, Florida band is doing. Their recent fifth album release So Far So Good finds the band achieving new levels of commercial and critical success with four hit singles so far and the release of their single "Everything" puts a surprising exclamation point on their recent history.
INSTAGRAM: https://www.instagram.com/greyemusic/?hl=en
It is surprising because the single finds the band looking backward for their material. "Everything" originally came out with the band's mid-2010's release entitled The Worrier, the band's third album, a time when they were arguably just finding their stride as a songwriting and performing unit. The new single has a sound tailor made for modern audiences for several reasons. The paramount reason, though, is how capably it rides the line between a classic and contemporary sound.
There's nothing recumbent or lackadaisical about Hannah Summer's vocal. She sings as if she's personally lived each syllable of the song rather than adopting some sort of distanced approach. Her ability to frame for listeners a wide variety of emotions without ever lapsing into melodramatic overreaching is, for me, the crowning achievement of the track. Her phrasing keeps you on the edge of your seat with an initial listen, waiting to hear where she goes next, and later listens continue to entertain.
It is not a song whose possibilities are exhausted after one listen. It's because Greye is getting better and better at writing and recording music that engages both the body and the brain. There's fewer acts than ever who do. Their music, likewise, has an almost chromatic feel thanks to the piano and keyboards utilized throughout the course of the song. They bring color to the track without ever sounding gaudy and help make it an even greater experience.
The lyrics are straightforward but imaginatively and intelligently written. It's great to hear them bring the same sense of economy to the words that distinguish the music; it isn't saying that any aspect of the song lacks punch just that Greye are always careful to never overload either the music or lyrics. It ties in, as well, with the song's duration. It has a good length without ever cheating the listener or else wallowing in self-indulgence.
I hear this being a powerful live song as well. "Everything" sounds like it could transition over to the stage without sacrificing anything and the song's dynamics are virtually certain to get a concert crowd involved. The song has a sharp and undeniable physical edge in any incarnation, and I can definitely hear the extra spirit, a reflection of the times perhaps, that the band is pouring into this particular performance. Let us hope they keep working hard and we hear more from them soon. Greye seems poised on the edge of a major breakout, and it may be this song that pushes them into the stratosphere. It's got all it needs for that kind of ride.
The music of Greye has been heard all over the world in partnership with the radio plugging services offered by Musik and Film Radio Promotions Division.  Learn more https://musikandfilm.com