Introflirt – Frozen Lace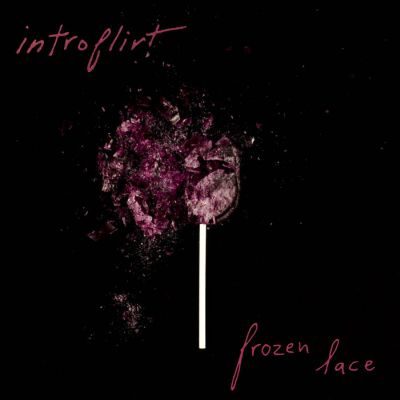 California electronic/synth-pop trio Introflirt has already broken the introductory ice with its self-titled debut album in January 2015 and now its members, Vafa, Ben Benjamin, and Brendan Dreaper, are ready to turn up the subtly seductive charm and with their sophomore release.
The band deals openly with introverted issues like sexual repression and delicate relationship maneuvers (in the dark) on its 80s New Wave-laced and bracingly modern follow-up album, Temporary Heaven, to be delivered on August 2nd.
Meanwhile, conversation-starter Frozen Lace is making the rounds, with an official release June 10th.  Quirky pinches of synths start off the track, followed by a peppering refrain of bright and buzzing synth notes.  A strictly steady, flat-smacked metallic beat cracks like the lash of a whip as Benjamin simmers and trills like a cross between Marc Almond and Martin Gore.  On the verses Benjamin twists out his bittersweet lyrics out about sexual repression, ruefully bemoaning the fact that, "Can't help but hide my face / It's too much." 
The measured, stalking pace creates an aura of menace that's broken occasionally by the freely sparkling synth notes.  Benjamin yearns on the chorus, "Don't let Heaven touch you / Don't you want to touch it too?", still bound by the shame or fear of the consequences, before breaking off into a more liberating sweep of higher register coos.
Frozen Lace prepares the listener for the personal, and universal, journey to be found on Temporary Heaven; one where the protagonist struggles to overcome sexual repression and express his/her desires without guilt or fear, all set to appealing electronic/synth-pop sonics.
[soundcloud url="https://soundcloud.com/introflirt/frozenlace" params="" width=" 100%" height="166″ iframe="true"/]
If you like what you hear from Introflirt, make sure to give them a like on Facebook by clicking here & a follow on Twitter by clicking here.