Jared KF Jones – Turn Up The World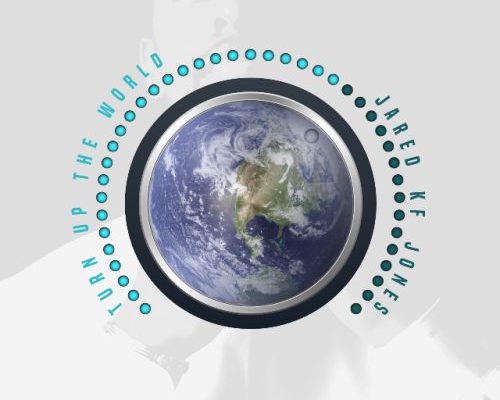 Singer-songwriter Jared KF Jones may originate from Massachusetts, but his reach is international with his mainstream, upbeat, R&B-inflected pop sound.  Jones' music has appeared in numerous TV series, including The Voice and The Game, soap operas like Days Of Our Lives and The Young and The Restless, and major TV networks such as FOX, TLC, and Bravo.
Jones gets his inspiration from pop legend Michael Jackson, the renowned and soulful Stevie Wonder, and Ne-Yo, among other artists.  On his latest single, Turn Up The World, the magic of Michael Jackson is sprinkled throughout the track, from Jones' pleadingly hopeful vocals to the up-tempo pop electronics and beats.
Turn Up The World comes at a time of great negativity and uncertainty in the US and UK (due mainly to the US Presidential election outcome and Britain's Brexit crisis) and it acts as an uplifting hit of dancefloor pop.  Dynamic drum strikes accentuate a buzzing flow of electronics and supporting vocal harmonies.  Jones reminds the listener to share in the joy of life, "…because we only get to live it once."
[soundcloud url="https://soundcloud.com/jaredkfjones/turn-up-the-world" params="" width=" 100%" height="166″ iframe="true"/]
If you enjoyed Turn Up The World, check out Jared's official site by clicking here, give him a like on Facebook by clicking here & a follow on Twitter by clicking here.