John Hickman – Hello Hello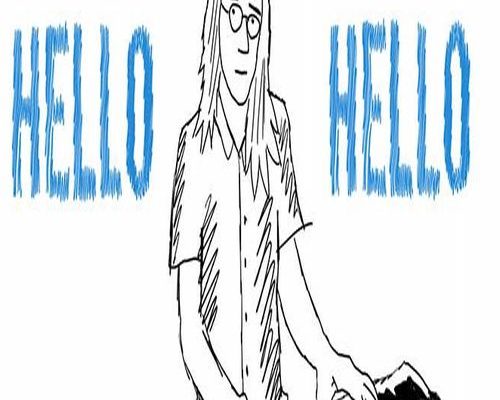 Singer-songwriter John Hickman may have roots in Dallas, Texas, but on his music he flowers into a classic British pop-rock troubadour, applying his melodic charm to his compositions and vocals.
Hickman's latest single, the mellow and warmly pleasant Hello Hello, sounds like an off-shoot of the Beatles.  It's full of feel-good lyrics and radiates a sunny optimism through its upbeat piano notes, streaks of electric guitar, symphonic strings diffusion, and Hickman's British-tinged vocal inflection.
Like true pop genius, the lyrics of Hello Hello may appear simple on paper, but come to vibrant life as Hickman wistfully sings, "Hello, hey, hey / I just wanted to say / that I hope you have a nice day."  It's a rare sentiment to hear in song form, but very welcome and enjoyable.
The video is in keeping with the gently cheerful nature of the track. Using hand-drawn animation superimposed on real life footage, the video focuses on a woman who is walking outdoors, through a city and park area, casually following a man who keeps looking back at her.   Is he trying to evade her or will they finally meet up?  The question hangs in the air until the final frames…
If you enjoyed Hello Hello, check out John's official website by clicking here, give him a like on Facebook by clicking here & a follow on Twitter by clicking here.