JoZie – Perfect Enough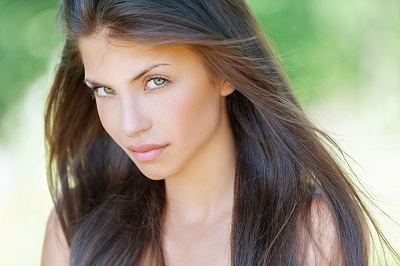 It all started when JoZie was given a karaoke machine at 8 years old by her father. She discovered the magic of music and shortly after was singing her heart out to Gwen Stefani and Rihanna. Fast forward ten years, when JoZie moved to music city in 2020, and began collaborating with top writers Thornton Cline and Lacie Carpenter. It didn't take long for JoZie to score a record deal and begin working on her first EP.
JoZie released her debut single, "My Lucky Song," in January (2022), it reached number one on the World Indie Music Top 100 charts and the Euro Indie Network Top 100 charts. JoZie's second single "Perfect Enough" is an empowering and impressive follow up to "My Lucky Song." "Perfect Enough" celebrates embracing your natural looks, along with your flaws. Set to cool electronic beats, "Perfect Enough" is the beauty anthem you've been waiting for.
Its no secret that most beauty trends originate from social media platforms. It is a ground ripe with unhealthy comparisons and unattainable beauty standards, especially for young women.  "In reality she wouldn't change a thing/She's an original just the way she's made," reflects this sentiment. "Perfect Enough" is a brilliant song about battling insecurities and ultimately overcoming them.
While JoZie encourages her fans to embrace their flaws and opt for a timeless beauty that never goes out of style, she also stresses the importance of self-love. There are multiple moment in "Perfect Enough" where JoZie celebrates her strength and her intelligence, which are often forgotten when you're feeling inadequate. JoZie is openly singing about what she values in herself, what matters more to her than looking like everyone else. "Perfect Enough" empowers its listeners by reminding them to remember who they are at their core.
What makes "Perfect Enough" so unique is that JoZie isn't singing to anyone in particular. This song isn't directed at an ex for not treating her well, this is directed at the pressures of society, and the internal chaos it invokes. This is how JoZie opens the track, "Don't need to be a cover girl with all the right looks and curves/No need to be flawless, she's timeless, oh timeless." What intrigues me even more about "Perfect Enough" is the self-growth it tracks.
While she's reminding herself to remember her own magic she also comments on how there can be a lapse in this armor, "Sometimes she's haunted by her ghosts/The wounds that might not hurt the most/But they can't harm her anymore/She's so much stronger than she ever knows." The fact that JoZie ultimately ends up back in a mindset of empowerment is that makes "Perfect Enough" so refreshing.
JoZie's performance on "Perfect Enough" is what stands out to me too, she is so unapologetically confident. While "Perfect Enough" often sticks to the classic pop-song format, JoZie and her team do deviate from the norm by having her talk in parts of the song. Throughout "Perfect Enough" the cool electronic beat will get bubbly and JoZie speaks to her own magic, reinforcing that beauty and self-love come from within. This momentary change in tempo piques your interest immediately and you find yourself hanging on every word. This choice also made "Perfect Enough" feel like it was unmistakably JoZie's. This is an exciting second single from JoZie, that shows her artistic interests and undeniable vocal capabilities.
JoZie's dream of becoming a popstar is not far off, "Perfect Enough" is proof of that. Its not often that you hear a pop song with such a strong message to love yourself in the midst of making poignant social commentary. JoZie's encouragement for growth, for owning who you are, and discovering your strength is the kind of popstar the world needs. "Perfect Enough" is the self-love anthem we've been waiting for, don't miss it!
FACEBOOK: https://m.facebook.com/JoZieMusic