Katie Burden – I Can See It Clear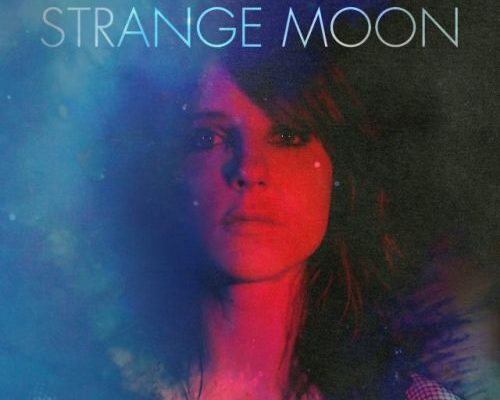 Los Angeles-based (by way of Colorado, then NYC and San Francisco route) alternative artist Katie Burden blends electronics and rock into her singer-songwriter compositions on her upcoming debut album Strange Moon which is slated for release September 16th on Cautionary Tail.
While starting out in L.A., Burden fell in with a group of musicians that included guitarist Jen Turner (Here We Go Magic, Exclamation Pony).  Burden enlisted Turner for the creation and recording of her debut EP, My Blind Eye, which came out in 2014.  For Strange Moon, Burden is ably supported by renowned drummer/producer Norm Block (Mark Lanagan, Sweethead, and Jenny Lee of Warpaint) and talented guitarist Mike Semple (Friends Of Dean Martinez).
The swaying, David Bowiesque lead single I Can See It Clear commands attention with its hypnotizing Let's Dance-like beat and percussion and Burden's mesmerizing vocals that move from sharply enticing to boldly exclamatory.
Against languid verses that revel in a trippingly rippling guitar line and piano key tinkling, Burden sing-talks clearly, "I can see it from here / Can see that he wants you."  On the spikier chorus sections, she segues into Polly Jean Harvey-like, pining sighs, as she mummers with rueful approval, "You look so good…"  Background airy vocal coos, spritely jags of guitar, and wavering organ notes stir up the atmosphere like lightning strikes in the nighttime sky.
[soundcloud url="https://soundcloud.com/katieburden/i-can-see-it-clear-by-katie-burden" params="" width=" 100%" height="166″ iframe="true"/]
If you like I Can See It Clear, make sure to check out her official site by clicking here. Also don't forget to like her Facebook by clicking here & give her a follow on Twitter by clicking here.