Kinder Than Wolves – Hover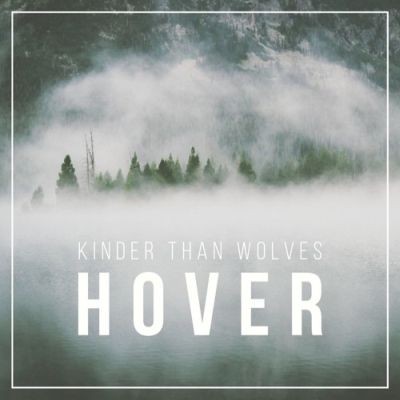 From the sunny locale of Orlando, Florida comes a band that balances the gauzy softness of dream-pop with the sharper elements of indie pop.
Paige Coley (vocals, guitar), Ryan Snow (guitar), and Grant Freeman (drums) are all audio engineers by trade who decided they needed to express themselves together on record as Kinder Than Wolves. The band members' debut EP, Mean Something, is set for release on April 15th.
Hover starts off strongly with a shining guitar refrain, underpinning of bass, an emphatic drum beat, and cymbal shimmer. Coley's gentle vocals appear amid the bright sonics as she hazily murmurs about a dissolving relationship and how she's "…been trying to work it out…" The elevated chorus kicks in with a faster pace and quickly-cycling guitar chime as Coley delicately bemoans the fact that "You used to calm me down / Now I can barely feel the ground." Her light-as-air vocals dissipate like dewdrops under the balmy heat of the spinning guitar lines, dynamic bass line, and grounded drum beat.
[soundcloud url="https://soundcloud.com/kinderthanwolves/hover" params="" width=" 100%" height="166″ iframe="true"/]
If you like what you hear, give Kinder Than Wolves a like on Facebook by clicking here & a follow on Twitter by clicking here.