Kylie Odetta – You Don't Love Me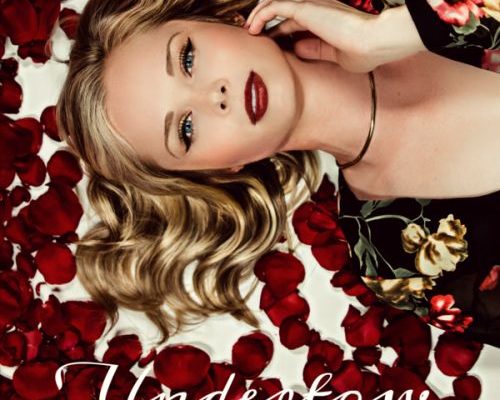 Get ready to shed a delicate tear over the fact that Kylie Odetta believes You Don't Love Me.  The indie pop/neo-RnB singer-songwriter airily and soulfully croons through her latest tune which comes off her new six-song EP, Undertow, out on May 19th.
Odetta is at the tail end of her teen years, but her music material is sophisticated and classic in nature.  Odetta was playing piano by the age of six and recording original music by twelve years old.  She's been skyrocketing in popularity over the past couple of years, opening for big-name artists like Gavin DeGraw and Colbie Callait and releasing her EP, High Dreamer, in 2016.
Her torch singer vocals have drawn comparisons to greats like Adele and she's been featured in a variety of media, including Paste and The Music Ninja.
The artist's influences are a blend of Top 40 radio and jazz pianists and that interesting mix can be heard on her new single.  You Don't Love Me is a slowly unfurling, gentle lament underscored by subdued midnight blue guitar, subtle percussion, and brighter keyboard notes.
Odetta is front 'n' center, on the song and in its accompanying video.  She lilts tenderly, "Wake me up from this dream / …You're not saying what you mean / …You don't love me / anymore…"  The video is a blend of Odetta regretfully sighing her lyrics as she rests in a bed of rose petals and storytelling sections that show a couple in love hanging out in an apartment – except there's a surprise ending when someone else walks through the front door and it's revealed to be…
Find out by watching the video below:
If you enjoyed You Don't Love Me, check out Kylie's official website by clicking here. While you are at it, give her a like on Facebook by clicking here & a follow on Twitter by clicking here.