Lena Fayre – Cry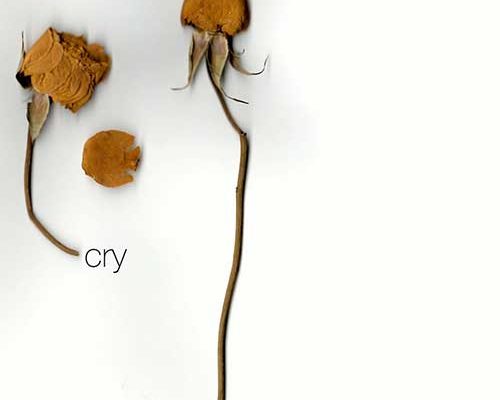 Nineteen year old Los Angles based Lena Fayre's newest single Cry decisively capitalizes on the success of two EPs, one full length album, and strong preceding singles. This is electro-pop at its finest – minimalist while still aspiring to substance, laced with weighty but accessible lyrical content, and carried by musical and dramatic vocals.
Cry illustrates a rapidly evolving artist's remarkably cliché free take on personal woe in an interpersonal context and stands out from an ever crowded field of similarly themed performers. Fayre has garnered considerable praise from a variety of outlets, among them a mention by Rolling Stone as a young artist to watch, and the accolades are justified by the talent displayed here.
Fayre is never self-indulgent, atypical of many pop stars, and betrays no obvious influences. The production is particularly strong and gives her a superb form for presenting her all-around strengths.
The vocal melody has a strongly hypnotic quality underscored at the song's outset by the scattered bass notes and otherworldly harmonies, but Fayre takes the song on her back in its early going and weaves quite a theatrical mood.
The emotional content of the song is relatively familiar territory, but unexpected lines tumble out of her and she sings this specific and surprisingly original imagery with utter fearlessness. The track's full accompaniment doesn't properly enter until well over a minute into the track.
It crescendos with a memorable chorus. The minimal instrumentation defining the song through its verses explodes in a vivid electronica flurry that Fayre rides with utter confidence before segueing back into more restrained verses.
The interaction between these differing approaches is one of the keys to the song's success. Fayre's songwriting does a memorable job building tension with seemingly few tools during those verses, but the sonic impact of the payoff testifies to her effectiveness as a writer and arranger.
Her deft vocal assurance is another key to the song's merits. It might sound like cliché, but Fayre's phrasing defies her nineteen years and speaks to experiences processed on a much deeper level.
She shows exquisite sensitivity and nuance in delivering each line and never calls upon a heavy-handed approach that emphasizes certain moments at the expense of others. It is the crowning moment of the song and helps fuse the disparate elements into a memorable whole. She adjusts her singing approach accordingly with each differing passage and embodies a multitude of emotions within the song's brief duration.
Cry is a spectacular success for Fayre on every level. She continues to build on foundational strengths while adding new weapons to her artistic arsenal.
The latest single shows a singer who has obtained full command over her phrasing abilities – Cry packs an emotional wallop thanks, in major part, to Fayre's memorable dramatization of its lyrical content. She's captured the hearts and imaginations of some of the music world's smartest evaluators of talent and Fayre's new music does not to discredit their faith and admiration.
[soundcloud url="https://soundcloud.com/lenafayre/cry-2″ params="" width=" 100%" height="166″ iframe="true"/]
If you like what you hear, make sure to give Lena a like on Facebook by clicking here & a follow on Twitter by clicking here.