Leol – Time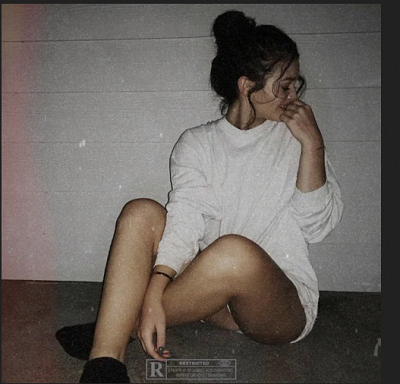 In some ways, there's an argument to be made that Leol is trying to occupy two worlds at once in the new single "Time," which sees him collaborating with the likes of Hrtbrkfever for what could be his most aggressive ballad thus far. On the one hand, we've got a soft melodicism leading his vocal through a rather murky melodic backdrop, and yet on the other we find a heady trap influence that seems too cold and removed from vulnerability to convey anything other than pure angst. It's this duality that fuels the intriguing lyrical narrative in "Time" more than anything else, and through his sophisticated structure of the verses in this track, Leol winds up sounding more like a veteran of the game than he does someone only in his third year of stacking up indie hits.
LINK TREE: https://linktr.ee/iyanleol
Frankly, I think he's come a long way since dropping "Call Now" to acclaim and streaming success just two years ago in 2020, and although he's taken an experimental route before – such as in "Ghosts" – I think this specific release advertises his ambitiousness better than anything else he's recorded in the past twelve months.
The arrangement here is bold but not over the top, which is a unique balance I wish I could find a little more of in the hip-hop underground at the moment. There's definitely not a lot of excess varnish on this mix, but I wouldn't call the stylization of the track DIY per se. It wouldn't be accurate to call his formula an outright alternative to mainstream models, but there's also no denying the anti-indulgent attitude that Leol is taking to the rhythm of this piece.
He could have gone a lot bigger with the bassline and had plenty of room left over for an epic vocal, but he nonetheless sticks with something a little more conservative and ultimately showcases his efficiency alongside his elegant melodic presence. Hrtbrkfever doesn't let us down in his contributing role either, and given the heat these two are able to generate in the studio, I would love to hear them work out another groove in a future performance as well.
"Time" doesn't build on the past output Leol has shared with us to date so much as it gives us a sneak preview of what he's still got in the tank, and from my perspective, I think it's probably the most exciting piece of material he's released in a while. There's something to be learned about his personality in this performance, but he's not being arrogant in his demonstration of talent – quite the contrary. When comparing his sound with what a lot of other crossover artists have been playing with in the past couple of years, this is easily among the most versatile of the lot. Leol has a lot of success ahead of him so long as he stays with this present artistic trajectory, and I think there's going to be a consensus of accolades coming his way for what he's done in this all-new single.