Maddy O'Neal – Just A Glimpse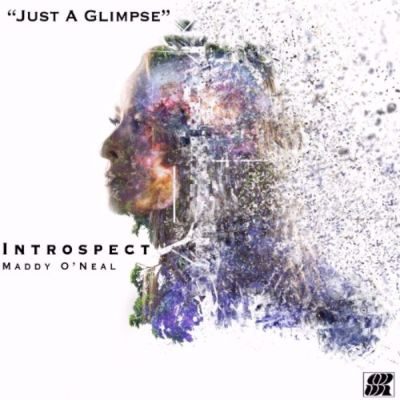 Denver, Colorado-based musician, producer, and mixer Maddy O'Neal, formerly of electronic hip-hop duo Krooked Drivers, has started carving out a path as a solo artist.  O'Neal is using her own name to bring her genre-blending electronic music to the packed clubs and the solitary headphones.  She's also determined to break gender norms and become a female force in the male-dominated sphere of electronic music.
O'Neal has been successful so far, releasing debut single No Master Plan to fan and critical accolades and continuing to build on her achievements with the delivery of follow-up track, Just A Glimpse, from her upcoming debut album Introspect.  While O'Neal's roots may be in rock 'n' roll, blues, and indie music, she's also driven by old school, and new, hip-hop and electronic sonics.
Just A Glimpse brings together smoothly soulful and brightly jazzy elements and chops them up into a crisply pulsating, marching paced track.  Fragments of soul vocals and clips of horn bleats waver amid fat, buzzing squelches, shining, clacking percussion, and a flat-smacked beat.  Like the vocalist intones, O'Neal "keeps it movin'." on an enjoyably funky, but mellow composition.
[soundcloud url="https://soundcloud.com/maddy-oneal/just-a-glimpse-1″ params="" width=" 100%" height="166″ iframe="true"/]
If you enjoyed Just A Glimpse, make sure to give Maddy a like on Facebook by clicking here & a follow on Twitter by clicking here.