Marty McKay – Empire Town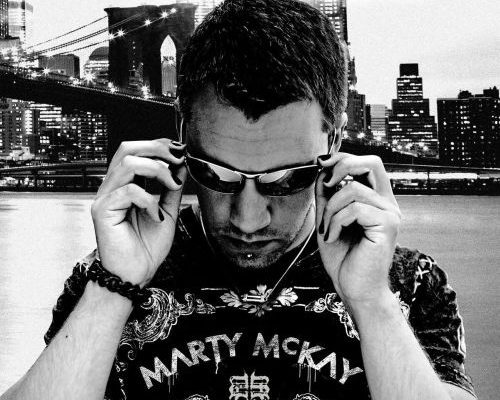 Zurich, Switzerland native Marty McKay has made a name for himself in the music field as a hip-hop artist and DJ, but he's now switch gears and is digging into the alternative rock genre.  His upcoming album New York City Dreams will arrive on February 24th, but before then he's released the single Empire Town.
McKay released his debut album, Sin's Disciple, in 2014 and he's going after the same themes on New York City Dreams.  Showing that it doesn't matter where you're originally from, the Swiss musician highlights the chaos and beauty of the Big Apple (or any city, really), a place where he chases after his dreams and his ideal romance.
Churning electric guitar, cymbals smash, and an emphatic drum beat open Empire Town.  McKay comes in on the verse, sing-talking in a direct tone.  As the chorus sweeps in, McKay's vocals lift into a passionate register as he declares, "Nothing's impossible." in "…a place of endless fame and dreams."
[soundcloud url="https://soundcloud.com/martymckay/empire-town" params="" width=" 100%" height="166″ iframe="true"/]
If you enjoyed Marty McKay's Empire Town, give him a like on Facebook by clicking here & a follow on Twitter by clicking here. Also make sure to pre-order his upcoming sophomore album New York City Dreams on iTunes by clicking here.