Michael P. Cullen – Black Coffee and Cigarettes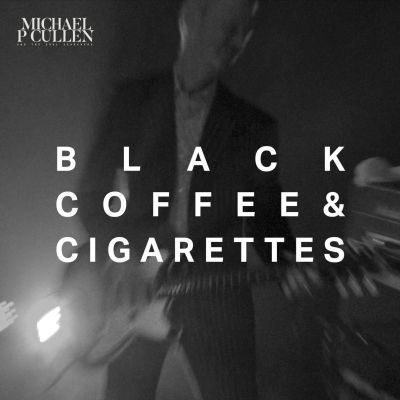 Australian rock noir stalwart Michael P. Cullen has released another live performance video from a song off his critically acclaimed True Believer LP.  The audio for Black Coffee and Cigarettes can be found on the musician's recently released Live at Lazybones EP.
The grittily grave troubadour who wanders through alt-Country & Western, singer-songwriter, and alt-rock territory is backed by the crack instrumental team of The Soul Searchers.
This collective is led by renowned indie rock multi-instrumentalist, producer, and member of alt-/space-rock band The Church, Tim Powles, on drums, percussion, and vocals.  Rounding out The Soul Searchers are Craig Wilson on keyboards, Andy Sharpe on bass, and James Harland-Wright on guitar.
Michael P. Cullen and The Soul Searchers recorded their live gig at the Lazybones Lounge in Marrickville, Sydney for the Live at Lazybones EP.
Akin to the bleak ruminations and dry, terse wit of Nick Cave and Tom Waits, Cullen parses out his spare, story-telling words with a sometimes arched eyebrow, but always with a deep vocal seriousness.
The video for Black Coffee and Cigarettes features stage veteran Cullen in his comfort zone at the Lazybones venue, which depicts the singer/musician and band bathed in luminous blue and infernal red lights.  The sound is fresh and crisp as Cullen punches out his lyrics with grit and a world-weary sharpness as he ruefully exclaims, "What would I give to kill these regrets."
If you enjoyed Black Coffee and Cigarettes, check out Michael's official website by clicking here. Pick up Black Coffee and Cigarettes on Bandcamp by clicking here. Give him a like on Facebook by clicking here & a follow on Twitter by clicking here.