Monks of Mellonwah – Show Me Something More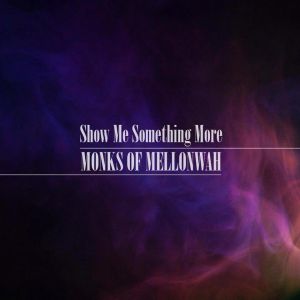 The Australian alternative rock/pop band Monks of Mellonwah shows off another facet of its hybrid sound on its 3rd single Show Me Something More.
Current core band members Vikram Kaushik (vocals, guitar), Joe de la Hoyde (guitar), and John de la Hoyde (bass) are on an ascending trajectory as Monks of Mellonwah, having released a trio of EPs starting in 2010, dropped their debut album, Turn the People, in March 2014, and completed a 3-month tour of the U.S. supporting big names like Scott Stapp (Creed) and Sevendust. The year 2015 sees the guys racing out of the gate with their latest musical output, the 7-song Disconnect EP which came out this past August.
After releasing electrifying electro-rockers Never Been Good and Even When It Burns as singles, Monks of Mellonwah returns with the more pop ballad-leaning Show Me Something More which showcases the softer side of the band to full effect. Vikram muses with a touch of wistful melancholy on the opening verse "…I wonder why we're happy wasting time." while sharply clacking percussion, a thumping drum beat, and contemplative piano notes support him.
The uplifting chorus swings in quickly with Vikram's vocals split into two lines amid the mix of upbeat drums and piano notes and cymbal crash. His more direct vocal tone is contrasted with his airy falsetto register as he opines "Show me something more / 'cause you know I want it all." Monks of Mellonwah has more in store as well on the rest of the varied tracks off Disconnect.
[soundcloud url="https://soundcloud.com/monksofmellonwah/show-me-something-more-eqd" params="" width=" 100%" height="166″ iframe="true"/]
If you like what you hear, give them a like on their Facebook page!