Night School – Last Disaster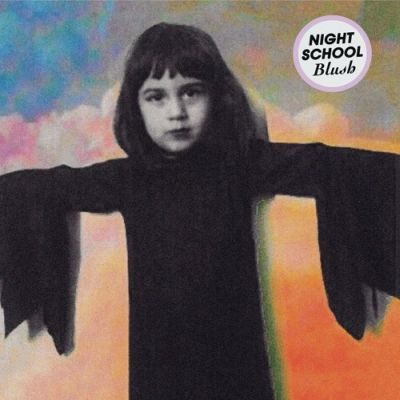 Night School is anything but dark, at least sonics-wise on its lead single Last Disaster.  The song is a sweetly appetizing taster for the band's upcoming debut album, Blush, due June 17th on Graveface Records.
Alexandra Morte (guitar), Baylie Arin (drums), and Cheyenne Avant (bass) ply a 60s Girl Group meets garage-rock vibe on Last Disaster, and it flows with fuzzy distorted guitar grind, upbeat, thumping drumkit hits, chiming guitar notes, and winding and twining, airily mild vocal harmonies.
The band formed in the spring of 2013 with just Morte and Arin on board.  They released their debut EP Heart Beat in 2014 and then connected with Avant, who now completes Night School's line-up as a trio.
Night School is influenced by both Weezer and The Beach Boys, but places special emphasis on 60s girl-centered bands like The Crystals, The Shrielles, and The Shangri-las.  While Morte, Arin, and Avant may admire and semi-emulate all of the above bands, but they also put their own tasty spin on the clean, layered, 60s-steeped harmonic style by dirtying it up with the grungy grind of garage-rock guitars.
If you enjoy Last Disaster, make sure to give Night School a like on Facebook by clicking here.