Nostalgist – Present:Tense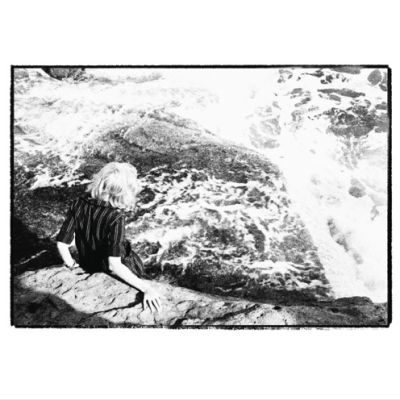 From the gritty depths of the Seattle music scene, long the bastion of grungy alternative rock, comes Nostalgist, a band that deploys the density of that rocky West Coast sonic style, but combines it with dark post-punk despair and the swirling, Wall-Of-Sound nature of the UK's nascent-'90s shoegaze scene epitomized by bands like Catherine Wheel and early Ride.
Nostalgist's dream-rock music may reminisce on the past, but it also breaks new ground by mixing genres to magnetic effect.  The absorbing track Present:Tense is a perfect example of this as lead singer and founder of Nostalgist, Asa Eisenhardt, broods with deep and desolate reflection.  The thick guitar textures follow his Goth-like downer vibe, along with a heavy drum beat on the verses.
The still moody chorus sections, however, spiral out and away in heavy waves, emitting forceful pulses from the propulsive guitars and kinetic marching drum beat as Eisenhardt declares in a world-weary, but rich and defiant tone, "I will dream again!"
Nostalgist will release a new album titled Disaffection via its own label, Nostalgium Directive, on March 30th.
[soundcloud url="https://soundcloud.com/nostalgiumdirective/nostalgist-presenttense" params="" width=" 100%" height="166″ iframe="true"/]
If you enjoyed Present:Tense, check out the official website for Nostalgist by clicking here. Listen to some of their other releases on Bandcamp by clicking here. Give them a like on Facebook by clicking here. Lastly, give them a follow on Twitter by clicking here.