On Dead Waves – Blue Inside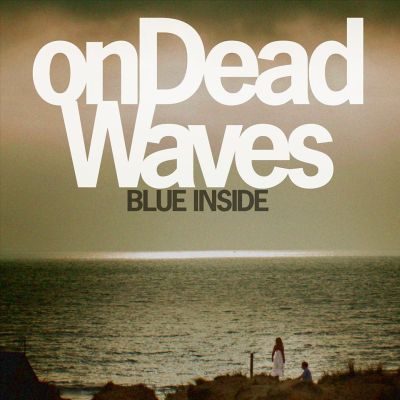 Indie pop/alt-rock singer-songwriter Polly Scattergood and musician James Chapman (the man behind the electronic/indie rock act MAPS) have formed a musical partnership in the shape of the deeply intriguing indie pop/alt-folk duo On Dead Waves.
Scattergood and Chapman are established, U.K.-based artists in their own right, but together as On Dead Waves they create a sound that is on the whole even more captivating than their individual output. On Dead Waves' debut self-titled album will be released May 20th via Mute Records.
Three singles by the duo are currently available and the second number is the melancholic, hauntingly hypnotic Blue Inside. On this song briskly strummed acoustic guitar lines and pinpoints of reverb guitar push like gently persistent ocean waves, while the unobtrusive, but poignant frisson of symphonic strings and suspended synths diffusion shimmer in the background.
The brighter sonics buoy the more subdued, dual light 'n' shade vocals by Scattergood and Chapman.  Scattergood's vocals glide by with a sedate breathiness as she intones with a delicate touch "Wash away the bones of you / but your spirit keeps wandering through…"  Chapman shadows her vocal lines, bringing a hushed, dusky quality to the more radiant ambience.  Scattergood and Chapman create an entrancingly ephemeral mood that pulls with a subtly magnetic force on Blue Inside.
Check out the equally hypnotic video, directed by award-winning filmmaker Lukasz Pytlik, for Blue Inside below & if you like what you hear, make sure to give On Dead Waves a like on Facebook by clicking here & a follow on Twitter by clicking here.