Only A Visitor – Lines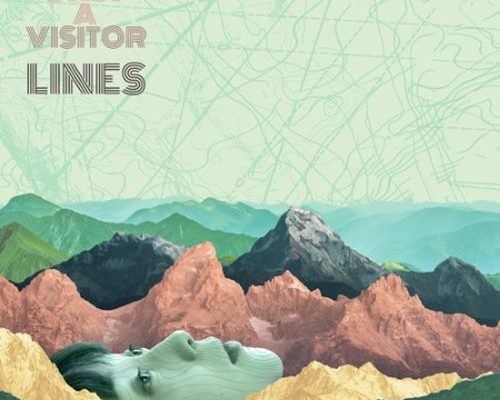 Vancouver, Canada-based art pop act Only A Visitor plunges into experimental sonic explorations and social issues on its new album Lines, which came out in mid-June.
Only A Visitor is fronted by composer/arranger Robin Jacob (keyboards, vocals) and focuses on voice-driven compositions.  The project, which includes Emma Postl and Celina Kurz (vocals), Jeff Gammon (bass), and Kevin Romain (drums), mixes center stage, layered to single vocals with pop and jazz accompaniment.
The songs on Lines are reminiscent of the vox-centered material of Bjork and CocoRosie, unfurling with an eclectic, reflective bent.  The band has three other albums to their collective name and has performed at numerous jazz festivals and the OFF Festival in Quebec City.
Only A Visitor released an abstract-imagery video for the thought-provoking title track.  The vocals and piano notes may flow on a quieter wave, but the lyrics sweep over like a stormy sea, full of disquieting sentiments about war ("guns and barb wire"), encroaching settlers taking over native lands, and the disappearance of people where "…more bodies add up to nothing / Triplet zeros are newspaper stuffing / More fodder for cartoon satire / Cause and effect that fans the fire."
If you enjoyed Lines by Only A Visitor, check out their official website by clicking here. Give them a like on Facebook by clicking here. While you are it, give them a follow on Instagram by clicking here. Make sure to give them a follow on Twitter by clicking here. Lastly make sure to subscribe to their Youtube channel by clicking here.