Our Girl – Level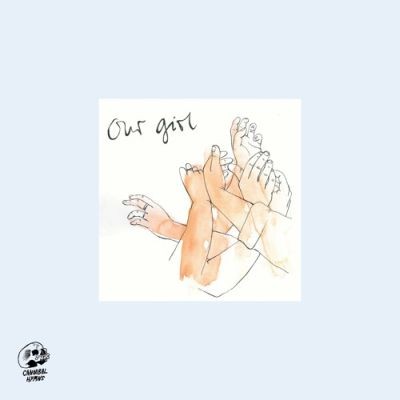 Brighton, England-based trio Our Girl released a 2-song, limited edition 7" in vinyl format this past December on Cannibal Hymns.
Soph Nathan, Josh Tyler, and Lauren Wilson balance on the fine line between melodic indie pop and indie rock agitation on both of the 7"'s tracks to winning effect. The first song, Sleeper, is more direct and distorted guitar-driven, while Level is a subdued, spare indie pop gem that starts off with just acoustic guitar reverb strum and Soph vulnerably singing in a sweetly despondent tone that "It's never gonna be better / No one will ever be better."
Soph lilts weepingly through a couple of verses and chorus sections before the intensity slowly rises with wider guitar strokes, cymbal tick and bash, and – quite suddenly – a swooping break of crunchy guitar distortion that hangs in the air for a quicksilver moment before crashing to the earth. The end of the song is an invigorating blend of both pop and rock genres and showcases a band that has an assured handle on quiet Vs. loud dynamics and a captivating sound.
[soundcloud url="https://soundcloud.com/cannibalhymns/level" params="" width=" 100%" height="166″ iframe="true"/]
If you want more rock in your cup of coffee, check out the official video for Sleeper:
If you like what you hear & see from Our Girl, give them a like on Facebook by clicking here & a follow on Twitter by clicking here.