Port Of Est – Lupine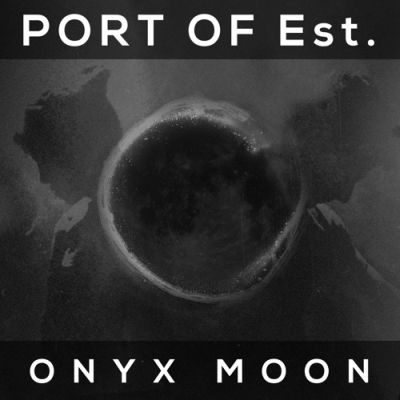 Maine-based Hannah Tarkinson and Todd Kitchens, the duo behind the experimental electronic pop project Port Of Est have just released their debut album, Onyx Moon, and it's a striking sonic journey that blends trip-hop-inflected and noise-rock-influenced electronics with Tarkinson's sweetly bruised, longing vocals.
While there are many highlights on the album, the opener Lupine stands out from the pack because of its restless, but expansive sounds and Tarkinson's wounded, but airy vocals.
She finesses and expressively curves her words into rounded bites, recalling Bjork's distinctively delightful vocal delivery, as brightly glimmering washes and shadowy, growling lines of synths also vie for attention against the steadily ticking beat.  Tarkinson dances nimbly amid the moody electronic atmosphere as she declares in an exquisitely pained tone, "I'll slay your dragons." and, "…sharpen your talons / come what may."
[soundcloud url="https://soundcloud.com/portofest/01-lupine" params="" width=" 100%" height="166″ iframe="true"/]
If you like Lupine, make sure to give Port Of Est a like on Facebook by clicking here & a follow on Twitter by clicking here.