Puro Instinct – Tell Me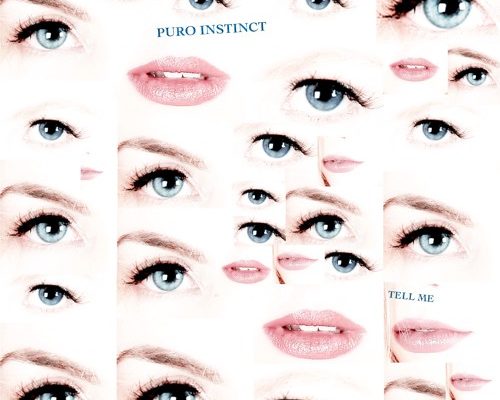 Sisters Piper and Skylar Kaplan are the heart of Puro Instinct and their new track Tell Me, taken from upcoming sophomore album Autodrama, is a pure slice of dreamily melancholic, 1980s-inbued indie pop.
The gauzy New Wave style of the enchanting Tell Me belies the young age of the sisters who are now both in their 20s.  They didn't grow up in the 80s, or even the 90s, yet Piper is completely at ease with singing in a breathy, mildly downcast tone that conjures up visions of early Madonna, Berlin, and Heart (circa "These Dreams"), and Skylar is totally comfortable accompanying her sister with wistful, lightly reverberating guitar chime.  The ethereal reverie is diaphanously wrapped in additional vaporous vocal sighs and a steady pace of laid-back drum beat and subdued bass line groove.
This sisters have had a storied music career so far, with Mexican Summer Records signing them on the strength of their demos.  Puro Instinct released its debut EP, Something About the Chaparrals, in 2009.  After a national tour supporting Ariel Pink, the duo dropped debut album Headbangers in Ecstasy and continued to tour the U.S. as well as Europe and Australia.  Forthcoming album Autodrama was started in Australia and finished in California with the sisters in control of the material and output.  It will bow June 24th on Manifesto Records.
[soundcloud url="https://soundcloud.com/manifestorecords/tell-me" params="" width=" 100%" height="166″ iframe="true"/]
If you like what you hear, make sure to give Puro Instinct a like on Facebook by clicking here & a follow on Twitter by clicking here.