Ramsey – Pay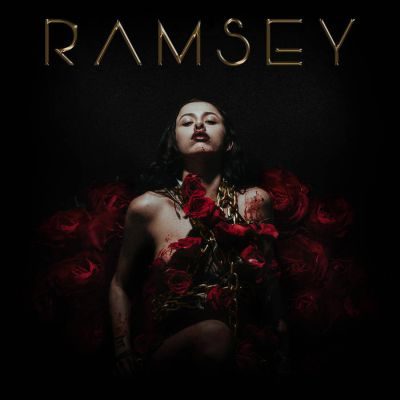 L.A.-based indie artist Ramsey is in the process of blowing up big with her electronic noir sound and seductively alluring to tormented voice placed center stage.
Drama is where it's at, but not the histrionic kind.  This is deep-recesses-of-the-psyche drama that stalks through Ramsey's mind and pours out of her mouth with stinging lyrics and her strikingly raw vocal expression.  She's built up a massive fan following and critical adoration over the past several months, releasing her singles in a steady stream at iTunes, Spotify, SoundCloud, and other venues online.
Her most recent track, Pay, has been available for a couple of months and it continues her gritty riveting, bleak streak as her deploring vocal tone goes to the core while supported by nocturnal-vibed electronic reverberations and a subdued, steady beat.
Ramsey sinuously curves and pushes out her vibrantly airy to richly low-tone vocals, exclaiming on the stark chorus, "If only I had known / what you were planning all along / I'd run while I still could / Yeah, you got me good."  Ramsey may not be able to shake the demons of her past quite yet – and listeners won't be able (or want) to escape from her harrowing headspace.
[soundcloud url="https://soundcloud.com/ramseysound/pay-remastered" params="" width=" 100%" height="166″ iframe="true"/]
If you like Pay, make sure to give Ramsey a like on Facebook by clicking here & a follow on Twitter by clicking here.