Rina Chanel – Sweetest of Melody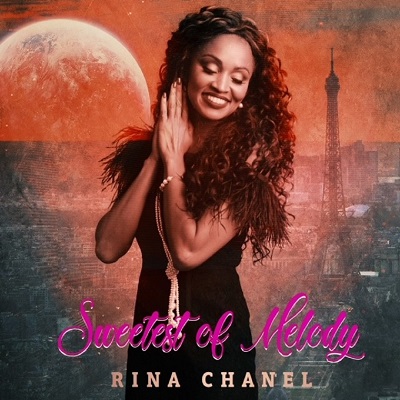 "Sweetest of Melody" from Rina Chanel proves the R&B and smooth jazz genre is alive and thriving. Chanel, who is from Virginia Beach, makes it all sound so easy and emotive in this dazzling track. Featuring Senghor Robinson, this slow-tempo romantic ignites even the smallest of embers. The call-and-response duet is one reason Chanel is operating on the top of her vocal game, at the same time, allowing others to share in her spotlight. "Sweetest of Melody" features Chanel's gorgeous vocals and subtle saxophone arrangements. This latest track from the singer's debut EP Rina,  puts to music the sound of true love.
The remarkable piano stirs up additional emotions, but from the get-go in "Sweetest of Melody" Chanel has the listener transfixed. You hear a generous amount from Robinson, but Chanel's vocal prowess is intoxicating. While you fall prey to her sophisticated voice, you also feel a strong sense of warmth. She's a strong, poignant woman, but she's not off-putting. She possesses elegance without being stuffy or too proper. I felt like she was completely approachable and one gets the sense that she's completely in love with the man she's singing about (maybe not Robinson, but for whom the song is written). She makes it sound so easy and almost like a fairytale. Love is in the air, as they say, and Chanel has you rooting for not only her love story, but your own love story.
You're in great hands in Chanel's voice. A former opera singer, she has the power to fill so much more space, but she contains her range. It's quite lovely. Have I said that a few times? It really is a remarkable and beautiful track. She takes great measures to communicate to the audience that she believes these lyrics and the words aren't just letters put together on a page. You feel her joy and her mesmerizing ecstasy. She's not crude about it either. In my mind, I'm picturing her recording this song in one take. She makes it sound so grand and yet again, she's genuine and real. Like my whole world is in harmony, Chanel sings.
She sounds so content, so immersed in a relationship that fits perfectly. Percolating underneath her is a sassy, jazzy mix of brass and piano. The percussion beat is just as subtle and echoes the rising heartbeat. The romanticism and the sensuality of the instrumentation is palpable – but still definitely radio friendly (and appropriate too). Fans of the soul genre, as well as smooth jazz, will fall head-over-heels for Chanel. She has the ability to take the listener back to a simpler time, a time of 'real music' as they say, and immediately add a dose of modern twist. I think if she released this song in 1940 it would sound the same as it does now, without skipping a beat. She has a voice that sounds and feels timeless. Chanel's star is very bright and she brings a world of hope and opportunity to her music.