Ronjo V – Slo Motion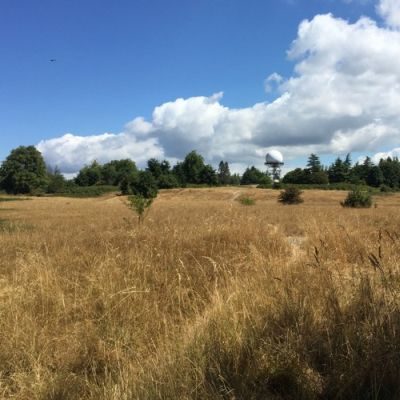 Austin, Texas residents Ryan Joseph and Keith Morgan have taken up the mysterious moniker Ronjo V in order to transmit their hybrid classic/alternative/progressive rock sound and lyrics.
Joseph (vocals, guitars, keyboards) and Morgan (guitars, bass) released their album Ronjoism late last year which they engineered and mixed at their own 5th Street Studios.  They've been musical cohorts since meeting at college in Arkansas and they decided to continue creating tunes in the musical hotspot of Austin.
Joseph and Morgan have also debuted a video for Slo Motion, a song with a psych-rock edge to its guitar interplay.  Two wavering guitar lines wind around each other amid a steady drum beat and cymbals hits.  Joseph's calmly wandering vocals materialize accompanied by wordless floating vocals and expressively pressed piano notes.
The intensity of the song builds up to a low flame with subdued jags and retro squelchy cycles of electric guitar and prominently placed piano notes as Joseph hazily intones "You keep moving forward."  His laid-back, light vocals contrast nicely with the more urgent sonics, creating an interesting push-pull dynamic throughout Slo Motion.
Check out the video for Slo Motion & if you like what you hear, make sure to give Ronjo V a like on Facebook by clicking here & a follow on Twitter by clicking here.