SakkieFTW – Experiment 1.3.2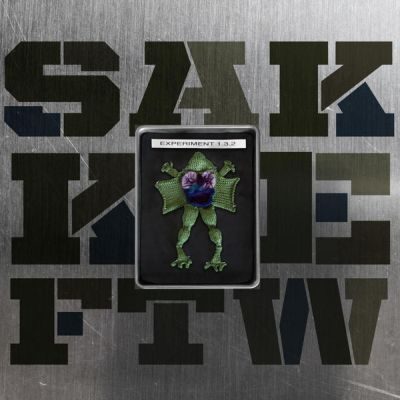 Vancouver, Canada-based electronic music surgeon SakkieFTW drops his unstoppable beats hard and fast on the tracks that make up his EP Experiment 1.3.2 which was released this past winter.
SakkieFTW slices 'n' dices EDM, dubstep, and drum 'n' bass styles on his 5-song EP. He's not only a musician, but a producer and his ear for precise and clean sonics can be heard throughout Experiment 1.3.2.
The title song is a stompin' standout and finishes way too quickly, racing by with a rapid and agitated D&B pace.  The track is 100% made for the rave and is the complete opposite of a chill-out number.
Harshly buzzing electronic squelches cycle in a brief, repetitive pattern while the high-energy rhythm accelerates the heart rate.  Bashed metallic drum beats, wobbly, processed, non-word sounds, a short audio clip, and other noises are scattered throughout the track, keeping it fresh, while the beat relentlessly soldiers on regardless of what's thrown at it.
If you like Experiment 1.3.2, make sure to check out SakkieFTW's official site by clicking here, like them on Facebook by clicking here & give them a follow on Twitter by clicking here.