Sanya N'Kanta – Can't Stop Thinking Bout You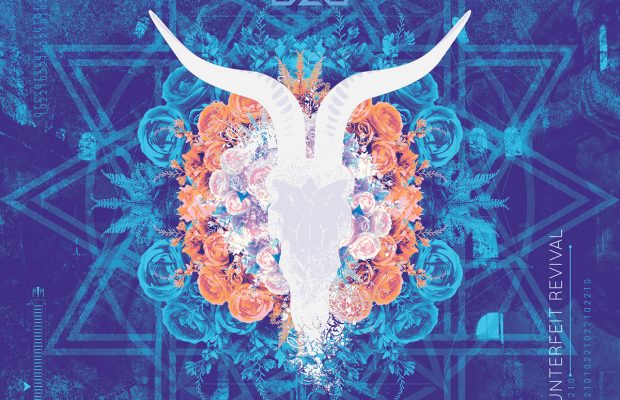 Steeped in adrenaline but chill-inducing in a way that is only possible when a sense of urgency finds no relief, the beats that power the backend of Sanya N'Kanta's "Can't Stop Thinking Bout You" are much a cornerstone of the singer/songwriter's construction of a narrative in this track, and its companion music video, as any single lyric is (if not a bit more so when it counts the most).
While May has been quite the groove-laden month for indie pop/rockers around the world, "Can't Stop Thinking Bout You" is easily one of this spring's best debuts, and a terrific way of getting to know its enigmatic creator.
Instrumentally speaking, this single is pretty elaborate for being classified as a straight up pop song, and I can see why many of my fellow critics have been reticent to do so. There are a lot of influences in play here – shades of Prince, MGMT, Ghostland, Michael, the Weeknd, even a touch of Massive Attack – but among all of the multifaceted features included in "Can't Stop Thinking Bout You," sonic filler (of any variety) is not one of them. N'Kanta has a layered story he's trying to tell in this song, and especially in its psychedelic-tinged music video, and buffering his message with useless fluff definitely wouldn't have served his sound as well as this presentation of cut and dry compositional integrity does.
I just found out about the music of Sanya N'Kanta this past week, but I cannot wait to hear more of his material in the future after getting thoroughly hooked on the strutting swagger of "Can't Stop Thinking Bout You." Both as a music video and a single, this is some of the smartest indie content you're going to hear and see before the summer season comes rolling around, and judging from the ambitiousness of his craftwork, I'd expect a lot more magic from this artist as the year goes by.
If you enjoyed "Can't Stop Thinking Bout You", check out the official website for Sanya N' Kanta by clicking here. Give him a like on Facebook by clicking here & a follow on Twitter by clicking here.