Sidewave – Supersonic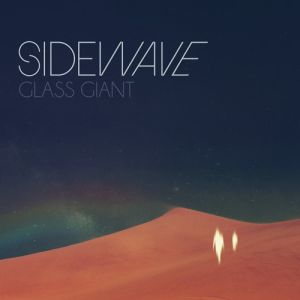 Los Angeles-based post-rock/space-rock band Sidewave is set to release its debut album Glass Giant on October 5th after dropping 2 EPs simultaneously in 2013 and a split EP with Anakin in 2014. Phil Golyshko (vocals, guitar), Bill Collins (guitar, synths), Brandon Dickert (drums), and Matt Russell (bass, vocals) have crafted 12 tracks of sweepingly uplifting and downright rocking dream-rock.
They take the contrasting noisy and dreamy sonic influences of bands like Smashing Pumpkins, Catherine Wheel, and Swervedriver and put their own spin on it by adding airier male vocals to the potent mix.
Lead single Supersonic is a perfect example of the blending of abrasion and melody. Distorted guitar riffs wash over crashed cymbals and then recede while Phil comes in with a hushed vocal tone. The drum beat remains solid for the first verse, then speeds up amid heavily shaken percussion.
The song opens up through the chorus with a sonic slowdown of a languid guitar line floating over the noisier feedback from other guitars. Phil draws out his words longingly, hazily exclaiming "Supersonic / Headed for the ground… / a long way down." Based on the propulsive and expansive tunes of Glass Giant, Sidewave isn't headed down anytime soon, but is riding high on an upward trajectory.
[soundcloud url="https://soundcloud.com/sidewave/supersonic" params="" width=" 100%" height="166″ iframe="true"/]
If you like what you here, give them a like on Facebook!